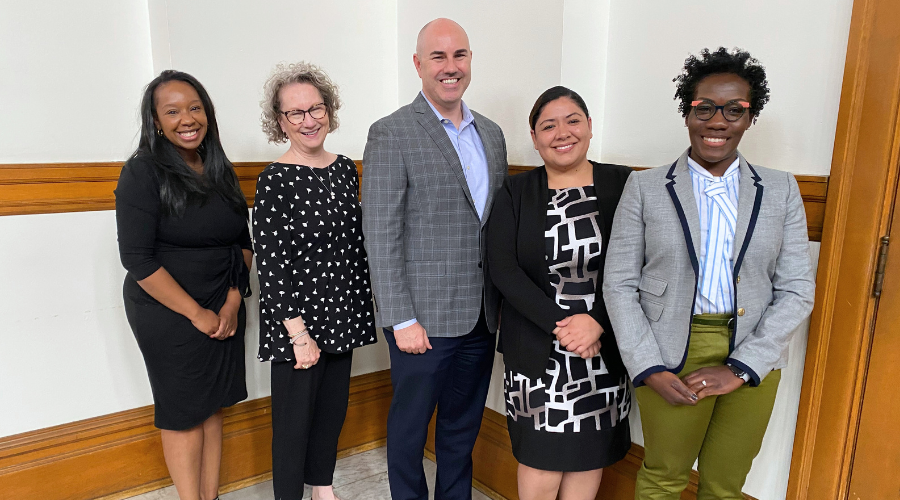 Geneva, IL – CASA (Court Appointed Special Advocates) Kane County, a leading nonprofit agency training volunteers to advocate on behalf of children in foster care due to abuse and neglect announces its newly elected board members in addition to new officer slate. 
"We are very excited to introduce our new board members and officers," states Executive Director Jim Di Ciaula. "Our aggressive strategic initiatives include expanding our awareness across all of Kane County and ensuring our Board of Directors is representative of all the constituencies we serve."
One of the leading CASAs in the nation, CASA Kane County exists to protect and shepherd 100% of children who have been in abuse or neglect cases originating in Kane County– and follows them wherever they are fostered in the state of Illinois.   CASA Kane County volunteers are also uniquely sworn in as officers of the court – Guardian Ad Litems – and are often the first person a judge wants to hear from regarding the best interests of a child.

CASA Kane County served a record 613 children in 2022. This represents an 85% increase in the number of children served in the last 3 years and calls for a significant need to find more community volunteers and resources to meet the needs of every child.  
New Board of Directors Members include: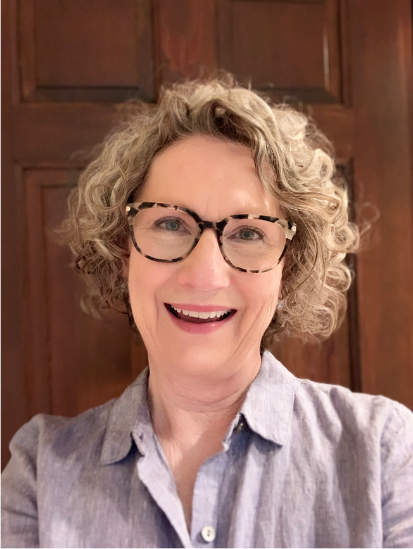 HONORABLE LINDA ABRAHAMSON, RET., 16th CIRCUIT
Judge Linda Abrahamson was appointed as an associate judge in the 16th Judicial Circuit in 2007. As a later-in-life lawyer, the focus of her legal career was child and family law. As an attorney, she first worked in private practice, primarily in family law. She later worked for the Kane County State's Attorney's Office, prosecuting juvenile abuse/neglect, domestic violence, and Child Advocacy cases. She also worked as Regional Counsel for the Illinois Department of Children and Family Services. As a judge, Judge Abrahamson's assignments included traffic/misdemeanor court, family court, domestic violence court, felony court and juvenile court.  She served as Presiding Judge of the Juvenile Division in five of the last seven years on the bench, hearing abuse/neglect, adoption and delinquency cases.  Since retirement, Judge Abrahamson has continued to work with the Administrative Office of the Illinois Courts in the area of judicial and juvenile stakeholder education.  She has written bench cards and made presentations for the Quality Hearing Project and developed and presented at the Applying the Concepts of Immediate and Urgent Necessity and Reasonable Efforts in Making Temporary Custody Determinations Webinar.  Judge Abrahamson has also worked with CASA Kane County and has continued her work with the Supreme Court Committee on Juvenile Justice as an Advisor. 
A resident of Sugar Grove with husband Al, she is a previous volunteer for Easter Seals and Family Counseling Services.  They have four children Rich, Lauren, Erin and Brittany.  
Judge Abrahamson states: "I have worked with CASA since the 90's – as a CASA attorney, ASA, DCFS Regional Counsel, and as a Judge.  Board membership is a new experience!"
Business Owner and Philanthropist, Cynthia Gamboa is the President and CEO of CamMi Photo Booth, Pop-of-Love2020, and the Founder of CUPS Bra Drive and the Women of Aurora Network. As a small business owner and community leader, Gamboa's humble beginning propelled her to establish a monthly senior food delivery to elderly residents on the east side of Aurora at the peak of the pandemic. Gamboa takes pride in providing solutions, creating meaningful connections, and delivering the utmost level of service in all projects she leads. She holds an associate degree from Waubonsee Community College in Business and Finance and a bachelor's degree from the Northern Illinois Universities' College of Business in Human Resources Management with an emphasis in Employment Discrimination Law. 
Before devoting her work to establishing a five-time national award-winning business, Gamboa served as the Career Services Advisor for Rasmussen College Aurora/Naperville. As the Lead Coordinator for the Youth Development Program at East Aurora High School, Gamboa was promoted to a Statewide Mentor by the Illinois 21st Century Community Learning, and Illinois Board of Education, for her commitment to the importance of higher education and after-school programs in underserved communities. There, she went on to work for the Illinois Governor Pat Quinn as a Put Illinois to Work Recruiter for Kane County. Soon after her work with the State of Illinois, Gamboa was recruited by Rasmussen College to serve as the Career Services Advisor for the Aurora-Naperville campus. Shortly after leaving Rasmussen college, Gamboa reignited her entrepreneurial journey as the owner and lead headhunter at CG Career Coach, and quickly began recruiting talent for companies like Farmers Insurance, Country Financial, Ruby Tuesdays, and 28 locations across the mid-west for Franchisee owner of Denny's in Illinois, Indiana and Wisconsin.
As a small business owner Gamboa received the 'Best in Weddings' award for CamMi Photo Booth from the national syndicated wedding site TheKnot.com consecutively for the last five years. Her goal is to deliver a luxury photo booth experience for weddings, Quinceañera, and corporate events throughout the Chicagoland Area. Since the pandemic, Gamboa successfully pivoted and expanded her business to include balloon decorations for every occasion – including marketing with balloons. Over the last three years, her team has grown to include six members and this year, she is moved to work with a global team of LatinX Photo Booth owners to deliver services across the continental US, Mexico, Spain, Dominican Republic and Colombia. A prior Vice President of the Aurora Hispanic Chamber of Commerce, Gamboa currently resides in Plano with husband Jorge Morales and three children Jasen, Camille and Michael.
Gamboa's philanthropic work is notable in the impact that the CUPS Bra Drive has had over the past six years. Along with a team of volunteers, local business owners, and partners like Bare Moxie in Geneva, she has delivered essential bras to women and girls living in homeless and battered women shelters in Aurora and the surrounding communities. In 2022, CUPS Bra Drive reached a total of over 9,000+ new and gently used bras – Gamboa has partnered with Free the Girls to distribute bras across the world, and locally she has put together a volunteer board of directors to assist in distributing the bras to women in Elgin, Aurora, and Du Page Co. To learn more about CUPS Bra Drive, please visit:
"Joining the CASA Kane County board affords me the opportunity to serve and connect my community with much needed resources to protect our most vulnerable residents throughout Aurora, and Kane County," Gamboa states.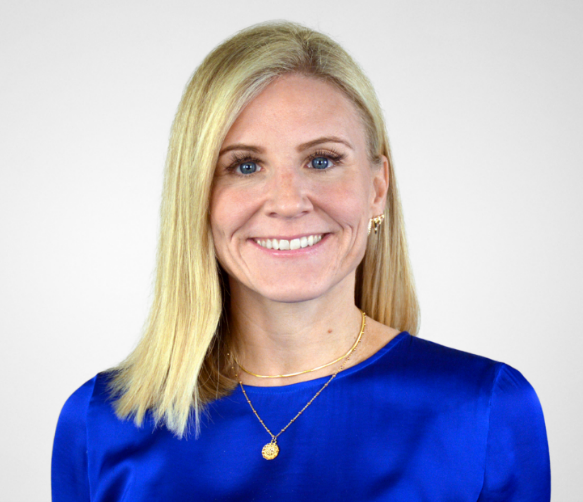 Marciniak is Senior Vice President – Head of RCIS Claims and Claims Operations for Zurich North America with over 16 years of industry experience leading change through analytics, problem solving and communications. She is also active with the Marie Wilkinson Food Pantry as Board Secretary, a Girl Scout Troop Leader and a member of CASA's Children's Ambassador Panel.
"My husband, Steve, and I have been supporters of CASA Kane County since 2019," states Marciniak
who is a native of Aurora and now lives in St. Charles with their children Ella Jane and Ryan "Buddy" Quin. "Prior to learning more about CASA Kane County, we were foster parents. We had a handful of placements while our two biological children were 4 and 5 years old. We believe in the work that CASA Kane County does and advocate for the importance of the services provided whenever we are given the opportunity. We have experienced firsthand how important a CASA is in a child's life.
We are active in our community and have raised our children to understand the importance of giving back and making your own community a better place to live and grow. Steve is also in the insurance industry and recently started his own BBQ Catering business, Bar – R – Que."
With a Doctorate of Education from Northcentral University in Phoenix, a Masters of Arts in Community Counseling from Argosy University in Schaumburg and and a bachelor's of Arts in Human Services from Judson College, Dr. Via has been providing non-profit leadership through transitional change based on organizational needs, fundraising, case management, conflict resolution, mediation, labor unions negotiation, contract interpretations, event planning, child advocacy, academic advice, and support. 
Serving Elgin Community College since 2012 in different capacities from Counseling Faculty to her current role as Director of Labor and Employee Relations in Human Resources, Dr. Via has been able to save the college over $100,000 with the ability to address and stay abreast of the unemployment fraud that spiked during the pandemic.  Throughout her years at ECC, Dr. Via has been identified as an employee with potential for succession, assisting with several pieces of training regarding performance appraisals, contract interpretations, and DEI training.  She is also known for strong conflict resolution, mediation, and negotiation background, successfully managing a caseload of students, caseloads of foster care and adoption cases, assisting community-initiated projects, serving on Emergency Management Committees, and training through FEMA.   
Dr. Via is currently a C-Event Chair for the Iconic Allstar Foundation Board and Chair of the New Life Transition Board.  She has also served as a Vice President for the SSECCA Union Board and Elgin Youth Football League Board.  She is a resident of South Elgin with husband Martius.  They have three children Deshawn Jefferson, Julian Montemayor and Brooklyn Jeffers.
"Right before I heard about this opportunity," shares Dr. Via, "I saw a posting on campus looking for volunteers for CASA. I was telling my immediate supervisor (Anthony Ray, CHRO of ECC) about my background and how I may be interested in volunteering. A few weeks later, he came back to me and mentioned that Dr. Sam (President of ECC) was looking for someone that may be interested in serving on the board and wanted to recommend me to Dr. Sam for this opportunity. I was honored to be even recommended and even more honored to represent Elgin Community College within the Community."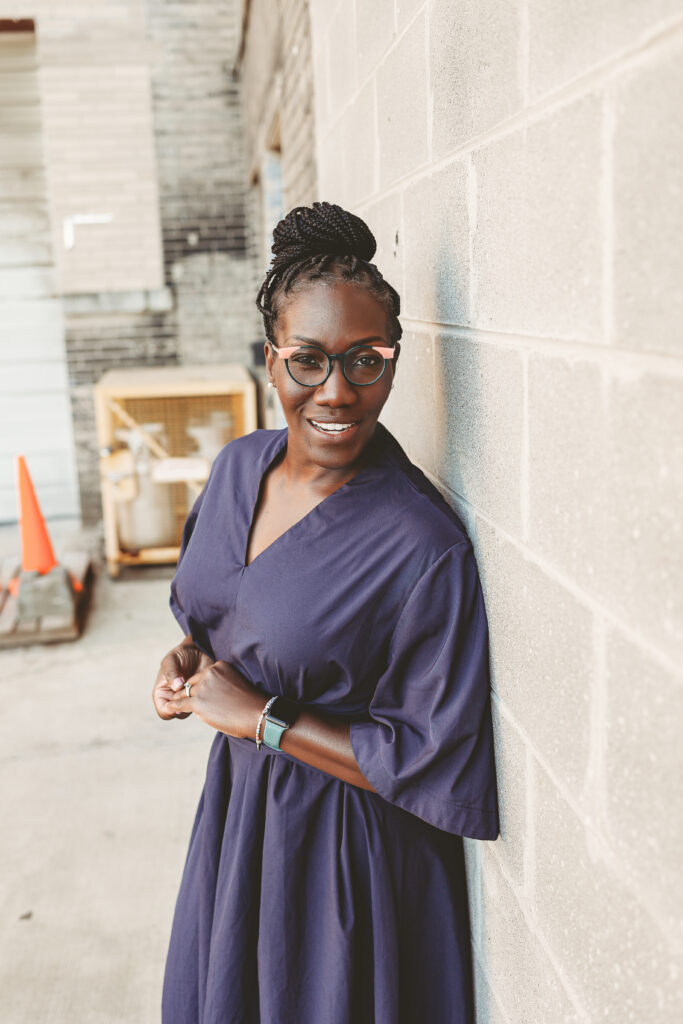 An educational consultant, conference presenter and author, April is the Gifted Coordinator in Illinois School District U-46, where she facilitated the redesign of the District's gifted program. April serves on the Board of Directors for the National Association for Gifted Children and the Boys and Girls Club of Elgin. She is a member of the Thomas B. Fordham Institute Working Group on Advanced Education. She is also a 2022-2023 Illinois Affinity Group Facilitator with Teach Plus. Her work has served as inspiration for other organizations highlighting universal screening, talent development and the use of local norms for gifted programming. She has presented extensively at conferences.  April is a national consultant and professional development trainer whose message centers around the equity imperative. Her interests focus on equity pedagogy, underrepresented learners, developing gifted continuum of services and providing instructional supports that allow students to maximize their pursuits. She received one of the 2018 Gifted Coordinator Awards from the National Association for Gifted Children. Her first book, Achieving Equity in Gifted Programming: Dismantling Barriers and Tapping Potential was published in January 2020. April and her husband, Charles, own Well Suited Solution, LLC, an educational equity firm focused on equalizing outcomes for students from marginalized communities.
"I fully believe in the mission of CASA and recognize the ability to impact change in the lives of the children in our communities," states Elgin resident Wells who is married to husband Charles and has 3 children.  "I understand the effectiveness of organizational planning and establishing policies for administering program and services to administer the work of the organization."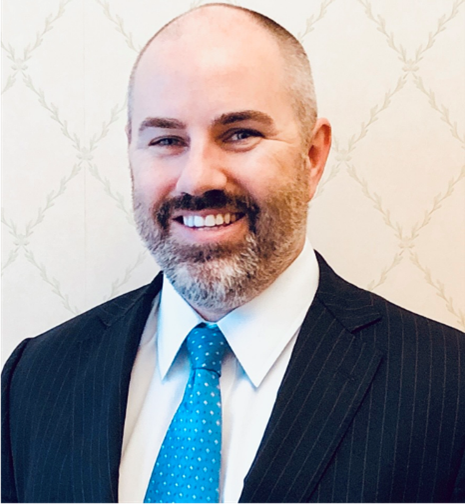 Head of Business Banking, Executive Vice President for Wintrust Financial Corporation in Rosemont, St. Charles resident Michael Wozniak has been leading diverse financial services for more than 26 years. Building teams, risk management practices and key performance indicators are among his expertise.
Accountable to the Charter Executive, leads a commercial banking team for a $2 billion division serving one of Chicago's largest industrial submarkets. The team consists of eight bankers focused on advising C-suite commercial and real estate clients. Indirect oversight of credit and client service teams. Member of Asset Liability, Compliance and CRA Committees. Recruited specifically to build a middle market expansion and recruit new team members.
Wozniak has served as Master of Ceremonies for Kayla's Hope Foundation as well as Panel Presenter, "Remote Relationship Development," St. Meyer & Hubbard Webinar, as Keynote Speaker, "Senior Debt and its Role in Leverage Finance," Kelley School of Business MBA Program, Keynote Speaker, "Searching for Dollars," Indiana Manufacturers Association and as Master of Ceremonies & Live Auctioneer, Best Buddies Annual Black-Tie Gala.  He has served on the Fox Valley Entrepreneurship Board, March of Dimes, Best Buddies of Indiana and Indianapolis Symphony Orchestra/Golf Committee Boards, as well. 
"I believe in the mission (of CASA)," states Wozniak.  "Our children are the future, and we need to do everything to support them through the legal system in spite of the challenges they experience.  I know and respect the leadership and existing board members.  I'm confident in their ability to deliver results that benefit the mission.  I'm a St. Charles resident for the past 10 years.  My wife Karrie and I have two children who are 17 and 14.  I know how precious they are to me, so I am compelled to help other children that are less fortunate to have the same familial support."
Wozniak is a Tobias Fellow in Executive Leadership at Indiana University, earned an MBA from DePaul University and a bachelor's in economics from Purdue University.
Members of CASA Kane County Board of Directors serve three-year terms.  Current Board Secretary Kris Wano (Calamos Wealth Management) will become Chair, Jim Chakires (Apex CPAs & Consultants, Inc) will remain Vice Chair, Ray Drake (UPS, retired) will become Treasurer and Michael Lusk (Lusk Law, LLC) will become Secretary.  Outgoing Chair Tim Kellenberger (Kellenberger Electric, Inc.) and outgoing Treasurer Ryan Fuelling (Parent Petroleum) will remain on the Board. Other outgoing Board members concluding their terms are Carlie Dunteman and Fred Schramm.
New CASA Kane County Board Chair Kristi Wano – Vice President, Senior Wealth Advisor, Calamos Wealth Management.
Additional CASA Kane County Board members include: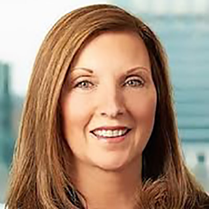 CASA/GAL volunteers make a significant impact in the life of an abused or neglected child. National CASA statistics found that children with a CASA volunteer: 
Are half as likely to re-enter the foster care system; 

Are more likely to receive education, medical and other needed services; 

Will experience fewer, traumatic placement moves; 

Will spend eight months less in the foster care system than those without a volunteer. 
CASA Kane County is a Guardian ad Litem, nonprofit volunteer organization that has been advocating for the best interests of children within the Juvenile Court system since 1988 and relies solely on philanthropic support from individuals, corporations, grants, and special event fundraising to support its operations.  VOLUNTEERS ALWAYS NEEDED!  Learn more about becoming a CASA/GAL volunteer, donating, or visit the organization's website at www.casakanecounty.org and/or call 630-232-4484. 
Will you help CASA Change a Foster Child's Story? 
 To learn more and Change a Child's Story, please visit the organization's website at www.casakanecounty.org or call 630-232-4484.