Children's Champion
Celebration Gala 2022
Q Center – St. Charles, IL
CASA Kane County will host its largest fundraiser of the year, our 2022 Children's Champion Celebration Gala, "British Invasion, Luggage Sensation." 
The inspiration for this theme came from CASA's goal of providing each foster child we serve with a piece of luggage so that they need not carry their belongings in a trash bag. We will ensure the evening stays 'fun' and 'exciting' by allowing the artistry in the movie Cruella to further influence the night. 

5:30 pm
Registration | Cocktail Reception | Silent Auction | Wine Pull | Grand Raffle
7:30 pm
Welcome | Presentation of Honorees
7:40 pm
Dinner | Live Auction | Fund A Child
8:45 pm – Midnight
Grand Raffle Drawing | Dancing!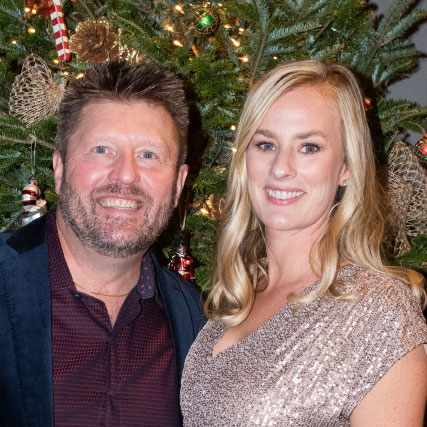 Children's Champion Couple
Jessie & Jim Chakires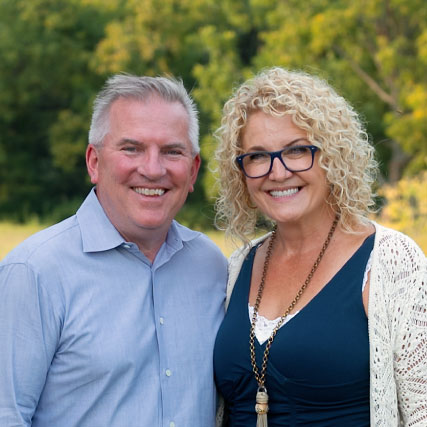 Honorary Couple
Kim & Brian Byrne
Mission Partners
Alphagraphics – St. Charles
Carl & Lisa Schoedel
Town & Country Gardens
Parent Petroleum
$25,000 Sponsors
Gina Santori
Kellenberger Electric, Inc. /
iWire Technologies
Rob & Rowena Zimmers
$15,000 Sponsors
FT Cares Foundation
Ava James Design
MKD Electric
Industrial Skilled Trades
Hyr-Up Solutions, Inc.
Schmidt Steel, Inc.
$10,000 Sponsors
Benchmark Construction
BMO Private Bank
The Gies Foundation
Liquor 'N' Wine Martam Construction, Inc. Molex Roadside Protect, Inc.

$8,000 Sponsors
Vertex Resource Group, Inc.
$5,000 Sponsors
Associated Bank
Stacy & David Farrar Fox Jewelers Jen and Kevin Hoecker Porter Pipe & Supply Shodeen Family Foundation Wells Fargo
Clear Perspective Advisors Comcast Susan & Brian Cook Corcoran Commercial Real Estate Ray Drake
Abbott Land and Investment Corp.
Anchor Spa & Pool, Inc.
Apex CPAs and Consultants
Anna & Mark Atkins
BAC Restoration
Calamos Wealth Management
Caton Commercial Real Estate
Civiltech Engineering, Inc
Cordogan, Clark & Associates
Dock and Door National

Feagans Law Group, PC.
First American Bank
Hidden Ballast Marketing
High Wire Networks
Kane County ROE
Kane County Sheriff's Department
Kane County States Attorney's Office
Law Elder Law
Law Offices of Kim DiGiovanni
Lusk Law
Warren Matson
Michael J. Whitted & Associates
New Path Construction
OnPath Financial, LLC
Alex & Vicky Rullo/Re/Max
Carl & Lisa Schoedel
Schramm Construction Corporation
St. Charles Bank and Trust Company
Teqworks, Inc.
T.J. Barry & Associates
The Wine Exchange