State and National Organizations
Our work with children is one-on-one, but we do not work alone. CASA Kane County is one of 948 local and state organizations in 49 states and the District of Columbia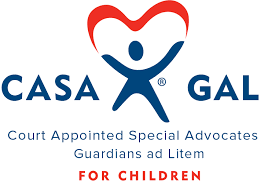 The National CASA Association, together with its state and local members, supports and promotes court-appointed volunteer advocacy for abused and neglected children so that they can thrive in safe, permanent homes. A national network of nearly 1,000 program offices serves children in 49 states. CASA volunteers are appointed by judges to advocate for the best interests of abused children and to ensure that they do not get lost in the overburdened child welfare system or languish in an inappropriate group or foster home.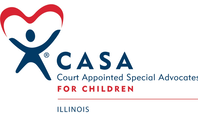 Illinois CASA is part of a national volunteer movement that began in 1977 when a judge in Seattle decided he needed to know more about the children whose lives were in his hands. He started using community volunteers – regular citizens – as a "voice in court" for abused and neglected children. These Court Appointed Special Advocates (CASA) provided him with the detailed information he needed to safeguard the children's best interests and ensure that they were placed in safe, permanent homes as quickly as possible. The program was so successful that it was copied around the nation.
Illinois CASA was founded in 1993 and is the organizing body for thirty-one CASA programs in 54 counties in Illinois that recruit, train and manage over 2,500 CASA volunteers who advocate for the best interests of abused and neglected children in court.