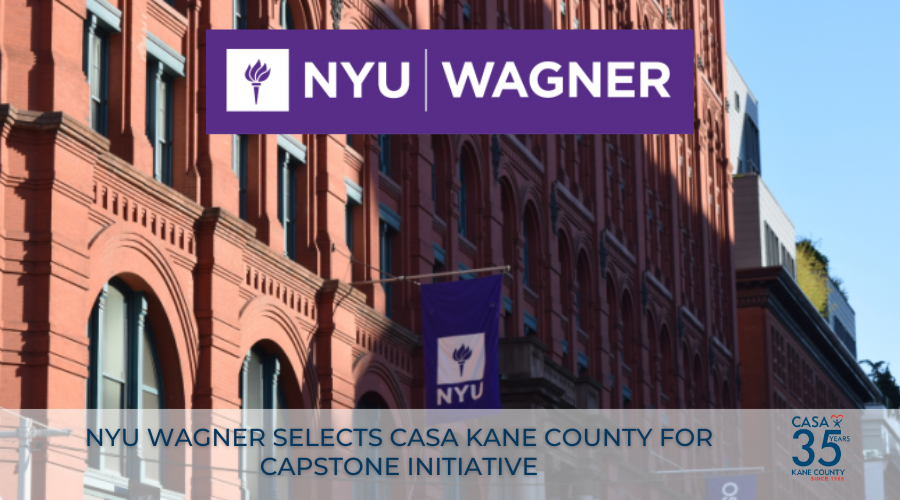 NYU Wagner CAPSTONE Initiative: Volunteer Recruitment and Retention for CASA Kane County
CASA Kane County is honored to announce its selection by NYU Wagner Graduate School (
https://wagner.nyu.edu/
) to lead a significant project focused on Volunteer Recruitment, Volunteer Retention and Volunteer Experience. This collaboration will involve a dedicated cohort of graduate students from NYU Wagner, all of whom are actively engaged in the non-profit sector and pursuing master's degrees in public administration and/or non-profit leadership. The project is an integral part of their year-long CAPSTONE initiative (
https://wagner.nyu.edu/education/capstone
). 
Jim Di Ciaula, Executive Director at CASA Kane County, expressed his enthusiasm for the partnership, stating, "our goal is partner with this team in order to develop a strategy, effective messaging and an action plan to drive Volunteer Retention, Experience and Growth."   
Sandie Cross, Director of Training and Education with CASA Kane County, echoed this sentiment, saying, "We are thrilled to have been chosen for this opportunity to work alongside such a prestigious institution and a highly talented group of individuals."  
The number of children entering the foster care system continues to grow, amid an astonishing 85% increase in the number of children served throughout Kane County, in the past 3 years, CASA remains committed to its mission in providing essential support for 100% of the children entering care.  CASA Kane County is currently seeking
VOLUNTEERS
, which we understand will take some time and this project will help shape future actions to support our volunteer needs.
Veronica Manning, MPA, Adjunct Assistant Professor of Public Service at Wagner School of Public Service, also expressed her excitement, remarking, "I'm so excited to have this project be chosen by students! I'm delighted that CASA Kane County will have this experience with NYU Wagner this year and with me as your CAPSTONE professor."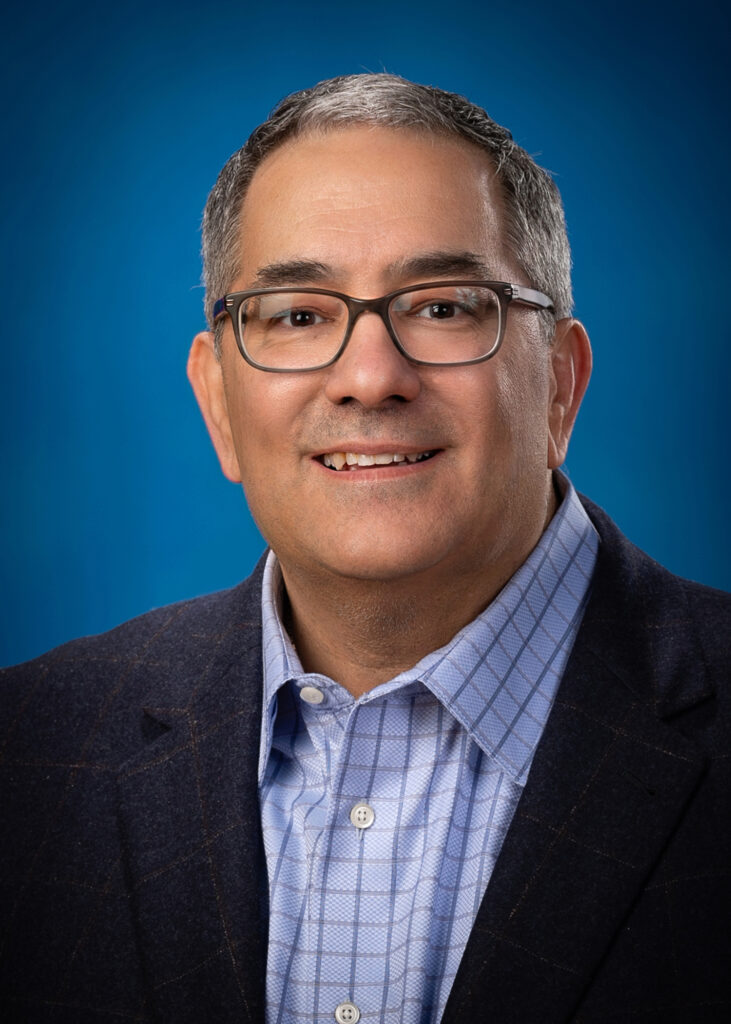 Di Ciaula added, "This collaboration not only promises tremendous benefits for CASA Kane County but also affords us the opportunity to share our insights and findings at the local, state and national levels."  
Recently, NYU Wagner Graduate School received recognition in the U.S. News & World Report's rankings of 269 public affairs and administration master's programs nationwide, securing a place among the top ten programs in the nation. Their standing significantly surpasses that of all peer institutions in New York City (
https://wagner.nyu.edu/news/story/nyu-wagner-rises-us-news-world-report-rankings
). 
CASA Kane County is excited to embark on this collaborative venture with NYU Wagner Graduate School, confident that it will result in innovative solutions and impactful outcomes in the realm of Volunteer Recruitment, Retention, and Experience. Together, they aim to create a lasting legacy in the field of non-profit leadership. 
CASA Kane County is a nonprofit organization that trains and supervises Court Appointed Special Advocate (CASA) volunteers who advocate for the best interests of children who have experienced abuse and neglect. Last year, more than 200 CASA volunteers served 100% of cases originating in Kane County (and a record 613) children who were fostered in Kane as well as many other counties. For more information, please visit
https://casakanecounty.org/
. 
CASA Kane County is currently seeking VOLUNTEERS! To learn more and Change a Child's Story, please visit the organization's website at http://www.casakanecounty.org or call 630-232-4484.