As we enter into the spring season, there are several upcoming holidays and events to look forward to, including Cinco de Mayo, the Kentucky Derby, Memorial Day, and more. What better way to celebrate than by hosting a Party for a Purpose?
Everyone loves a party. It's a great time to connect with old friends, family, and make new connections. More and more, people are looking for reasons to get together, have fun, and share what they are passionate about. Hosting a Party for a Purpose adds another organic and fun element to your party by helping to raise awareness and/or fundraise in your community.
One organization that could benefit from a Party for a Purpose is the Court Appointed Special Advocates (CASA) of Kane County. CASA Kane County is a Guardian ad Litem, nonprofit volunteer organization that advocates for the best interests of children in abuse, neglect, and private guardianship cases within the Juvenile Court system. They believe that all children in the foster care system should have a safe, nurturing, and permanent home where they can thrive with the support and involvement of their community.
CASA Kane County relies on the generosity of individuals, corporations, and foundations for annual donations. Funding provides a trained CASA/GAL volunteer to support the best interests of children for 100% of cases originating in Kane County. CASA's continue to care for children wherever they move around Illinois until permanency is achieved. Parties for a Purpose are third-party fundraising events or activities held by a non-affiliated group or individual where CASA Kane County can provide resources, information materials, ideas, help promoting, and a presence at your event if requested.
It's easy to create an awareness or fundraising event and invite your friends, family, and colleagues to support children who, through no fault of their own, enter Abuse/Neglect Courts within the 16th Judicial Court system. Here are some upcoming holidays and events to consider hosting a Party for a Purpose for:
Party For a Purpose Ideas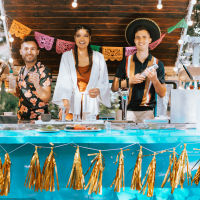 Cinco de Mayo:
Celebrate this Mexican holiday with a party and support a good cause at the same time. Serve tacos, margaritas, and have a piñata for the kids.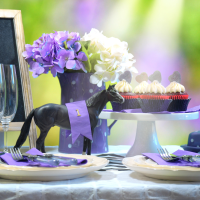 Kentucky Derby:
Host a party and watch the famous horse race together while sipping on mint juleps and wearing fancy hats.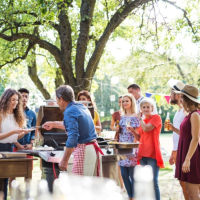 Memorial Day:
This holiday is a perfect time to get together with friends and family for a BBQ or picnic. Ask your guests to bring a dish to share and donate to CASA Kane County.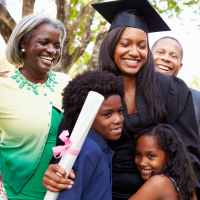 Graduations:
Celebrate a graduation with a party and encourage your guests to give a donation to CASA Kane County in honor of the graduate.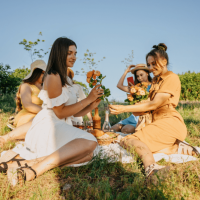 Spring:
Host a spring party and enjoy the outdoors with friends and family. Set up a photo booth and ask for donations to CASA Kane County to take a picture.
Whatever the occasion, hosting a Party for a Purpose is a great way to have fun and raise awareness and funds for a good cause. It's simple! You provide or choose the venue, food, drinks, entertainment, and cheer! Invite your friends, family neighbors, co-workers over for a meaningful get-together, a "Party for a Purpose." A CASA Kane County staff or trained CASA volunteer can attend your event and provide a brief presentation about CASA and their program.
Ask your guests to do one of the following to help serve the efforts of CASA Kane County and abused and neglected children in your community:
Bring a donated item:

Wine for CASA's next Fundraising event Wine Pull

Gift Cards:

Local restaurant or business gift cards can be used for CASA Silent Auction or upcoming events.

Gas gift cards support CASA volunteers who drove 99,981 miles to child visits last year.

Fast food restaurants such as McDonalds, Subway, Chipotle are given to teens in care when starting to gain independence and looking for a meal out with friends.

Box retailer gift cards from Target to Meijer and everything in between CASA gives these to foster parents who need supplies for the children, use then to purchase items for children coming into care and assure the children have basic needs met.
If you have an idea or plan for a Party for a Purpose event that will benefit CASA Kane County, please reach out to our team and we will follow up with you to start your party planning!
CASA Kane County is nonprofit volunteer organization advocating for the best interest of children in abuse and neglect situations throughout Northern Illinois. CASA (Court Appointed Special Advocates/Guardian ad Litem) volunteers are specially trained to become the objective voice of a
child for a judge. 
To learn more and Change a Child's Story, please visit the organization's website at http://www.casakanecounty.org or call 630-232-4484.