It Begins With A Single Volunteer!
Find your place and make a difference with your gift of time for children who need YOU. A CASA/GAL is a community volunteer who is trained, assisted and supervised by the CASA organization, and appointed by a Judge to speak for the best interests of abused and neglected children. Our volunteers come with a variety of backgrounds and experiences!
Becoming a CASA/GAL Volunteer
A 3-minute video that can change lives
CASA/GAL Best-Interest Advocacy
CASA/GAL Volunteers advocate for the best interests of children who have experienced abuse or neglect.
Here's what that means.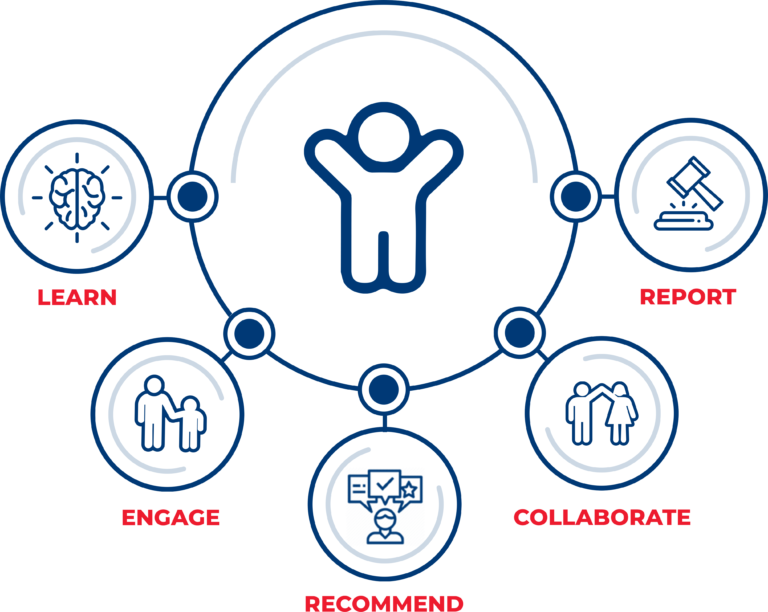 Learn all you can about the child and his or her family and life.
Engage with the child during regular visits.
Speak up for the child's best interests in court. Make recommendations regarding the child's placement and needed services, and monitor the child's situation until the case is released by the court.
Collaborate with others to ensure that necessary precautions are provided and are in the child's best interest.
Report what you have learned and observed to the court.
Hear The Stories From Our CASA/GAL Volunteers
Kathleen D. CASA/GAL Volunteer
Mary S. CASA/GAL Volunteer
David C. CASA/GAL Volunteer