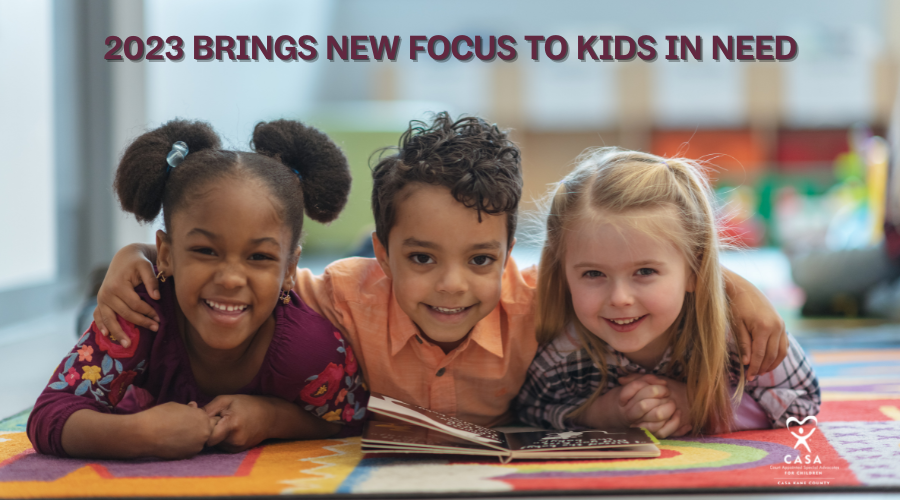 Focusing on the Kids in Need
Last year, CASA Kane County served a record number of children – 613. Over the past three years the total number of children in care has increased by 84%, the number of cases continue to rise annually. CASA (Court Appointed Special Advocates) Kane County serves 100% of children ages 0-21 who have been victims of abuse and neglect originating in the county but whom are located across northern Illinois. As CASA Kane County continues to help  these children find permanency in safe, nurturing homes the funding and volunteer needs continue to rise.
CASA Kane County Director of Training and Education Sandie Cross stated,
"More children have been in care during 2022 than any year in our program's history.  We have been very fortunate to have trained and sworn in over 60 new CASA/GAL Volunteers in 2022.  However, our need for this vital role continues to outweigh the number of volunteers available."
In order to meet the mission  of providing a CASA/GAL volunteer advocate for every child who has been a victim of abuse and neglect in Juvenile Court, CASA Kane County's goal is to recruit and train at least 75 new CASA/GAL volunteers in 2023.
Take a look at some stats from 2022:
613             Children Served
230             CASA/GAL Volunteers
64               NEW Volunteers Sworn in a CASA/GAL Advocates
84               Closed Cases
1,411          Court Hearings
3,353          Hours of Training
It is upsetting to hear that a child has been abused, neglected or treated cruelly. CASA Kane County exists to be a part of the solution to this societal problem and has have the unique position of being appointed by the Juvenile Court Judge to advocate for the child's best interest.
Support of the CASA program allows continued ability to meet   the growing demands of the court system so that no child will have their fate decided by strangers. CASA continues to work hard to build this service  so that it best meets the needs of child victims of abuse and neglect children, and is  grateful to all of our donors and volunteers who make this  vision possible.
"The success of the CASA program makes outcomes better for the children in the community and the Kane County court system. Our mission is strengthened by the work of our volunteers and the time committed to change their story. There has never been a larger need for community support. With a record-breaking number of children who  came into care in 2022 we call for more volunteers. Every child deserves to be given an opportunity to thrive and live without fear. Moving into 2023, we will remain mission centered and will keep our focus and energy on engaging more volunteers and assisting the children who need help the most. We will continue to ensure the success and positive impact of our mission. The children need us, the community needs us, and we need each other." States Executive Director, Jim Di Ciaula.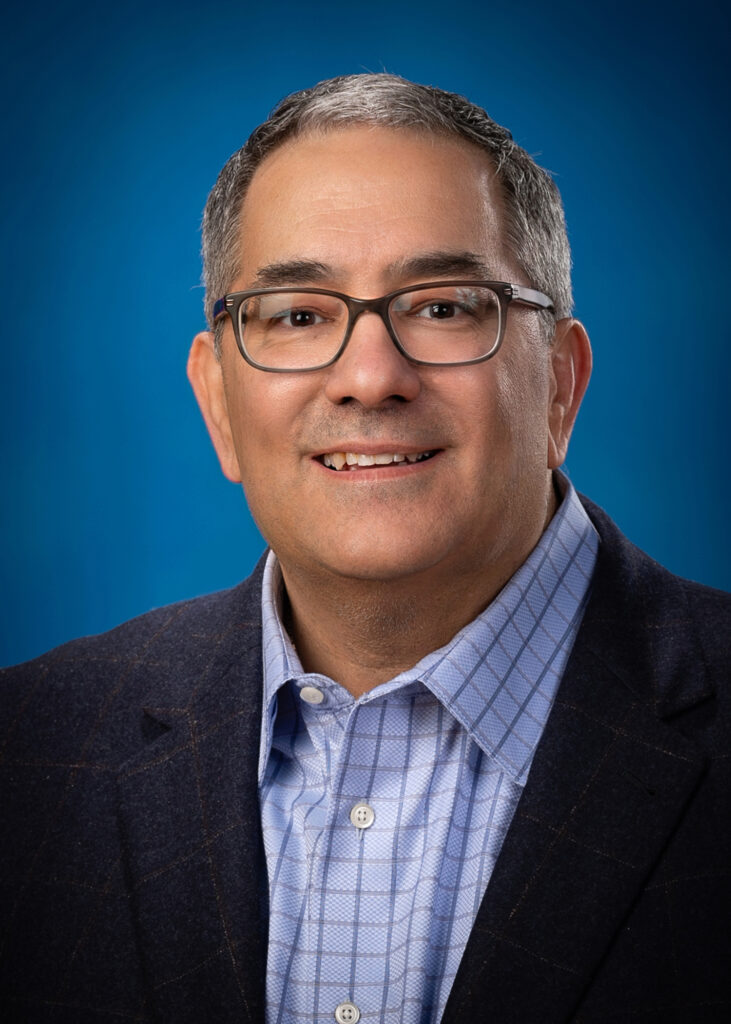 CASA hosts six large special events this year, these events not only raise money but provide an enjoyable opportunity to bring new "friends" to CASA. The first event of the year is the annual Children's Champion Celebration Gala & Auction on Saturday, March 4th at the Q Center in St. Charles, tickets and sponsorships are available now but going fast! In honor of Child Abuse Prevention Month, CASA Kane County will host its annual Hands Around the Courthouse observance. The community is invited to join  to  bring awareness to child abuse and help protect the well-being of the next generation. Hands Around the Courthouse is  Thursday, April 6th, located at the Courthouse at 100 S Third Street in Geneva. All are invited to grab  clubs and join  the Golf for a Child Invitational scheduled for Monday, August 14th at the beautiful St. Charles Country Club. Fall kicks off with CASA's Clays for Kids fundraiser and provides a unique day of shooting clays at the exclusive Max McGraw Wildlife Foundation on Wednesday, September 27th. CASA's second annual Bourbon Social will bring exclusive bourbon tastings great food and camaraderie to St. Charles on Saturday, October 14th. Last but not least, CASA's Annual Superheroes Luncheon is  a great way to learn about how impactful the CASA's are to the children served , join us on Thursday, November 2nd and bring guests! 
Development is not just raising money but expanding CASA's awareness and promoting and extending reach for greater visibility in all the communities served and to recruit sufficient voluntary support to accomplish fundraising and program goals which strengthens CASA Kane County overall.
CASA Kane County will continue to focus on the kids in need in 2023!
CASA Kane County is nonprofit volunteer organization advocating for the best interest of children in abuse and neglect situations throughout Northern Illinois. CASA (Court Appointed Special Advocates/Guardian ad Litem) volunteers are specially trained to become the objective voice of a child for a judge. 
To learn more and Change a Child's Story, please visit the organization's website at http://www.casakanecounty.org or call 630-232-4484.