Big New Year's Resolutions got you bogged down? Sometimes the smallest changes can make the biggest difference!
CASA Kane County is making it easier to reach charitable giving goals this year with a new monthly giving program. Support a mission of helping child victims of abuse and neglect by donating spare change made with everyday purchases!  CASA is Court Appointed Special Advocates – a nonprofit organization which trains volunteers to be the voice of a child in abuse and neglect cases. CASA serves 100% of cases originating in Kane County, though children are served all over Chicagoland.
Round Up Benefits
Like a crockpot meal prep early in the morning, "set it and forget it" with a monthly automated donation. Set a designated amount and then sit back and relax knowing that at the end of the day, proactive work simmering in the background will result in a plentiful outcome at the end of each month to serve vulnerable children who need it most!
States CASA Kane County Manager of Annual Giving Adriana Plocinski, "Monthly giving versus a one-time gift is mutually beneficial for both the nonprofit and the donor. Nonprofits rely on the steady revenue that they can budget and forecast. Donors rely on the convenience of this program in not having to either budget or schedule a monthly donation, but rather know they are making a difference by giving consistently —in this 'set it and forget it' type of approach— without even thinking about it! Even better with the Round-Up program, donors can double their impact and productivity by donating money at the same time of already purchasing essential items, a secondary benefit to a primary intended purchase."
What Are Round Ups?
A "Round-Up" is the term used to describe the spare change captured from automatically rounding up transactions to the next dollar. An example would be a gas purchase for $44.30. The transaction would be rounded to $45, the next dollar amount, and the .70 difference would be counted as round-up change to be donated.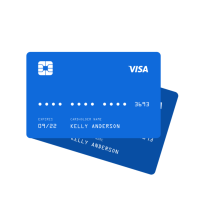 How Does the Round Up Program Work?
It's as easy as 1, 2, 3 – Set It, Swipe It, and Forget It!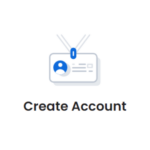 1. SET IT!
Connect an Eligible Card
Create a donor account and then link any eligible credit or debit card used for regular purchases to turn even the smallest purchase into big change. Control how much change to give each month, and adjust it up or down anytime!*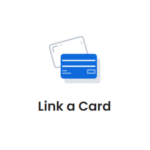 2. SWIPE IT!
Make Purchases with that Card
Purchases made on that card will automatically "Round-Up" to the next dollar as change which are seen in the donor's account.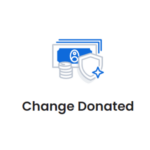 3. FORGET IT!
Change is Donated Monthly
"Round-Up" change from card purchases accumulates and then is donated on the last day of the month directly to CASA Kane County to help vulnerable children receive support from a CASA volunteer.
*Important to note: With a minimum monthly amount of $9.99, rest assured that a cap can be set on how much monthly donation is desired (maximum is $100)! Round-ups can be stopped at any time. Users have complete control over accounts from a dashboard created by Harness Giving software, including downloading current monthly giving reports.
Sign Me Up!
Easy-to-follow steps should take less than 5 minutes!
From  desktop or mobile device, easily and quickly sign up for the Round-Up to Give Back here:
Find a helpful user guide here with a step by step process:
Is my donation tax-deductible?
Yes! You will receive an automated receipt which will include the tax-deductible language, after your donation is processed each month; please keep a copy for your records.
Does my change get deducted immediately when I swipe my card?
To ensure you can easily find and manage your monthly donations for tax purposes, CASA Kane County does not immediately deduct your spare change every time you swipe. Instead, we'll tally up your change throughout the month and deduct it at the end of the month so you can easily track your donation.
When is the minimum donation of $9.99 charged?
A monthly minimum donation of $9.99 will be charged to your linked card if any of the following conditions are met: (1) If your monthly round-up change accumulation is less than $10. (2) If we lose our connection to your registered card. This could occur if the bank associated with your card updates its security settings or if you change your bank log-in information. For example, if you change your credit or debit card account password, and do not update your CASA Kane County Spare Change account, we will be unable to track the transactions you made using that card to round up your change.
Do I have to do anything to make the round up happen?
Nope! That's the great thing about rounding up: our system will automatically round up all your purchases on your connected cards when you swipe until you've reached your giving target for the month.
Why do you need my banking information?
In order to round up your spare change on certain payment cards, we simply need to know when you've swiped your card. CASA Kane County does not have access or the ability to view any of your transaction data. Your data is secured with our third-party program operator Harness, who does not use your personal data or information for any purposes other than verifying your transactions to accurately record the spare change you choose to give.
I can't find my bank to add my card.
Certain eligible payment cards require you to confirm your account with the bank that issued your card. To ensure your bank data is kept secure, we integrate with financial institutions by using Plaid, the industry-leading bank integration service. We are restricted to working with the banks that Plaid has added to its service.
Can I link multiple cards?
Yes you can! There is no limit to how many debit cards or credit cards you would like to use if you want to support the CASA Kane County across multiple eligible linked cards.
Can I link both debit cards and credit cards?
Yes. You can link any eligible active debit or credit card you frequently use.
Note: Not all transactions made with your registered card (including PIN-based transactions, payment through a third-party digital wallet or payment app) can be monitored for eligibility to earn rewards. Do not use a PIN when making purchases if you want the transaction to be monitored. See Terms and Conditions for more details.
Will you help CASA Change a Child's Story? 
If you want more information, you can take the first step and follow the link below.  
Contact Annual Giving Manager, Adriana Plocinski for more information.
Call: 630-444-1305 Email: adrianap@casakanecounty.org
 To learn more and Change a Child's Story, please visit the organization's website at www.casakanecounty.org or call 630-232-4484.