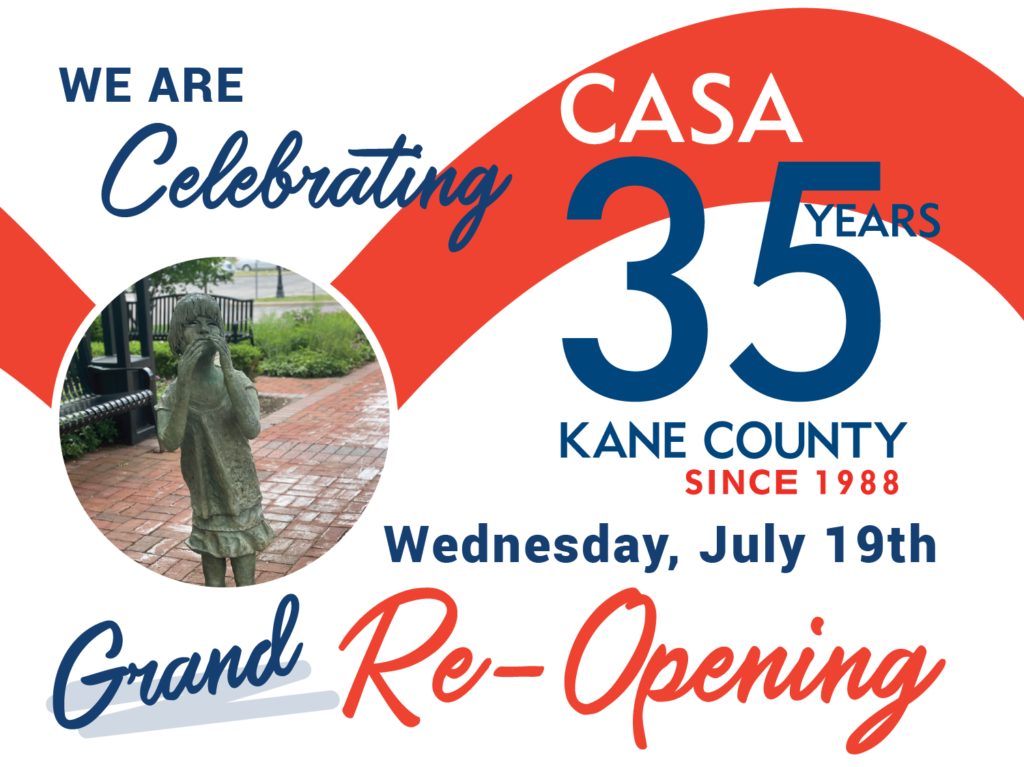 CASA Kane County Celebrates 35th Anniversary
CASA (Court Appointed Special Advocates) Kane County will host a 35th Anniversary and Grand Re-Opening of the Grow a Healthy Child Garden Event on Wednesday, July 19th from 5-6pm.
CASA will be joined by all Chambers across Kane County, Elected Officials, Staff, Board Members and Volunteers for this monumental Ribbon Cutting on Wednesday, July 19th at 5pm in the Child Garden behind the Courthouse at 100 S. Third Street, Suite 430, Geneva, IL 60134. This ribbon cutting will kick off the Grow a Healthy Child Garden Grand Re-Opening and celebrate CASA Kane County's 35 years of advocacy and service for the children in foster care.  All members of the community are invited. Sweet treats will be provided.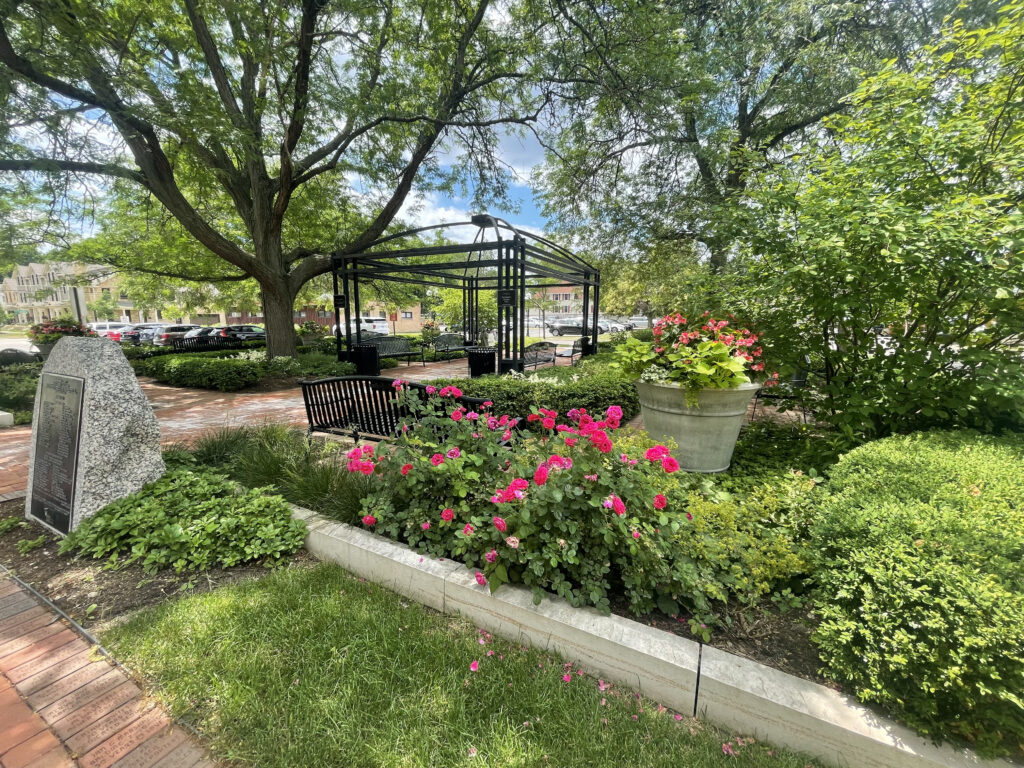 Last fall, an accident involving a car resulted in a great deal of damage in the garden, including displacement of the beautiful little girl statue. CASA is thrilled to announce repairs are almost complete and our precious girl has returned!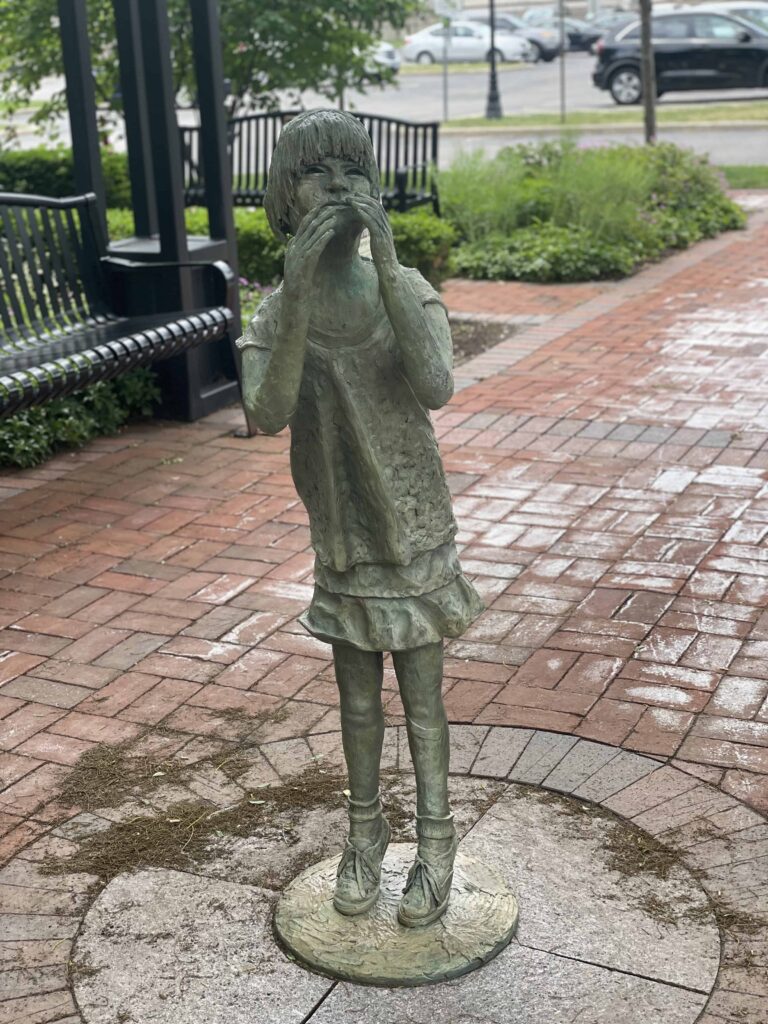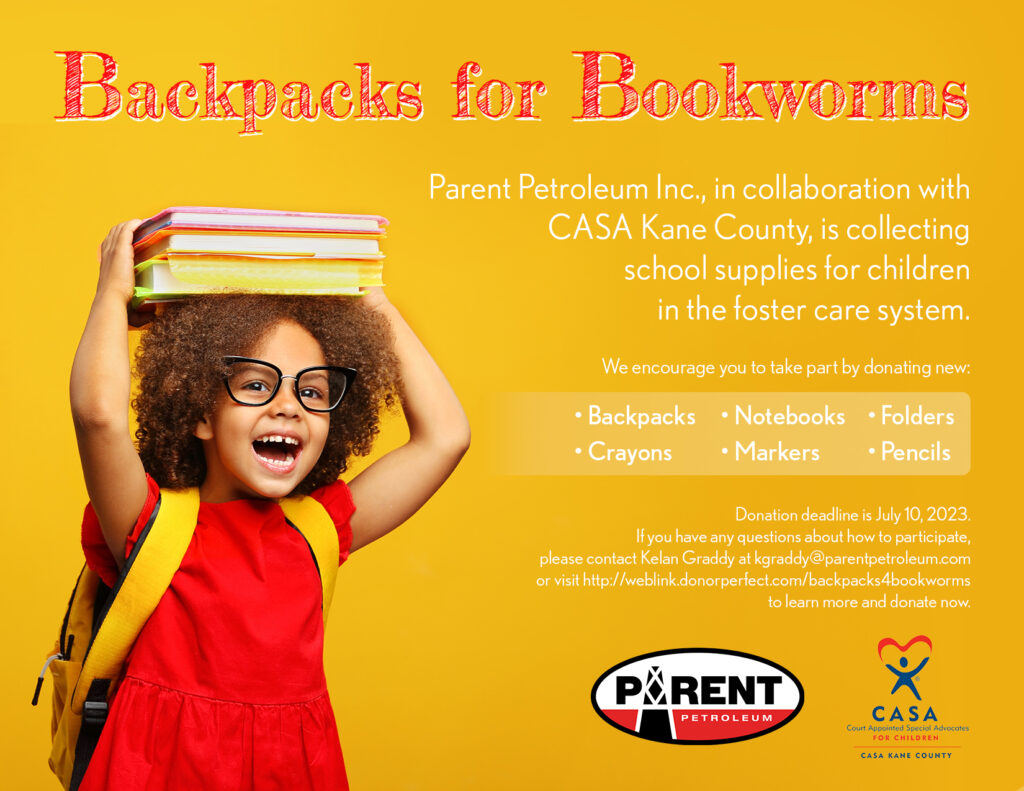 This will coincide with a new Backpacks for Bookworms pickup event for CASA/GAL volunteers taking place.  CASA volunteers will be provided with back-to-school supplies for their child in CASA/foster care.
Parent Petroleum, a supporter of CASA, initiated the Backpacks for Bookworms program and will be collecting backpack supplies at their Pride Gas Station locations throughout Kane County until July 10, 2023. 
Donation Locations Listed below:
PRIDE of Geneva – 1166 E. State St., Geneva, IL 60134

PRIDE of St. Charles – 1505 Lincoln Hwy, St. Charles, IL 60174

PRIDE of Batavia – 200 North Randall Rd, Batavia, IL 60510

PRIDE of West Chicago – 1905 Franciscan Way, West Chicago, IL 60185

PRIDE of Aurora – 1395 Butterfield Rd, Aurora, IL 60502
Backpack Supplies Needed
(all items must be new):  
Backpacks

Crayons

Notebooks

Markers

Folders

Pencils
In honor of the thousands of children we have served over 35 years, we encourage you to become a monthly donor with a recurring $35 gift or make a one-time gift of $35. A gift of $35 per month will provide sustainability in supporting every child that comes into foster care with the essentials they need, along with a trusted CASA Volunteer, until a safe permanent home is found. Your monthly gift allows us to consistently rely on funding so we can continue to Change every Child's Story for many years to come!
All members of the public are invited to donate $35 of 35 Years as a one time or monthly giving opportunity here:  https://casakaneco.harnessgiving.org/campaigns/10978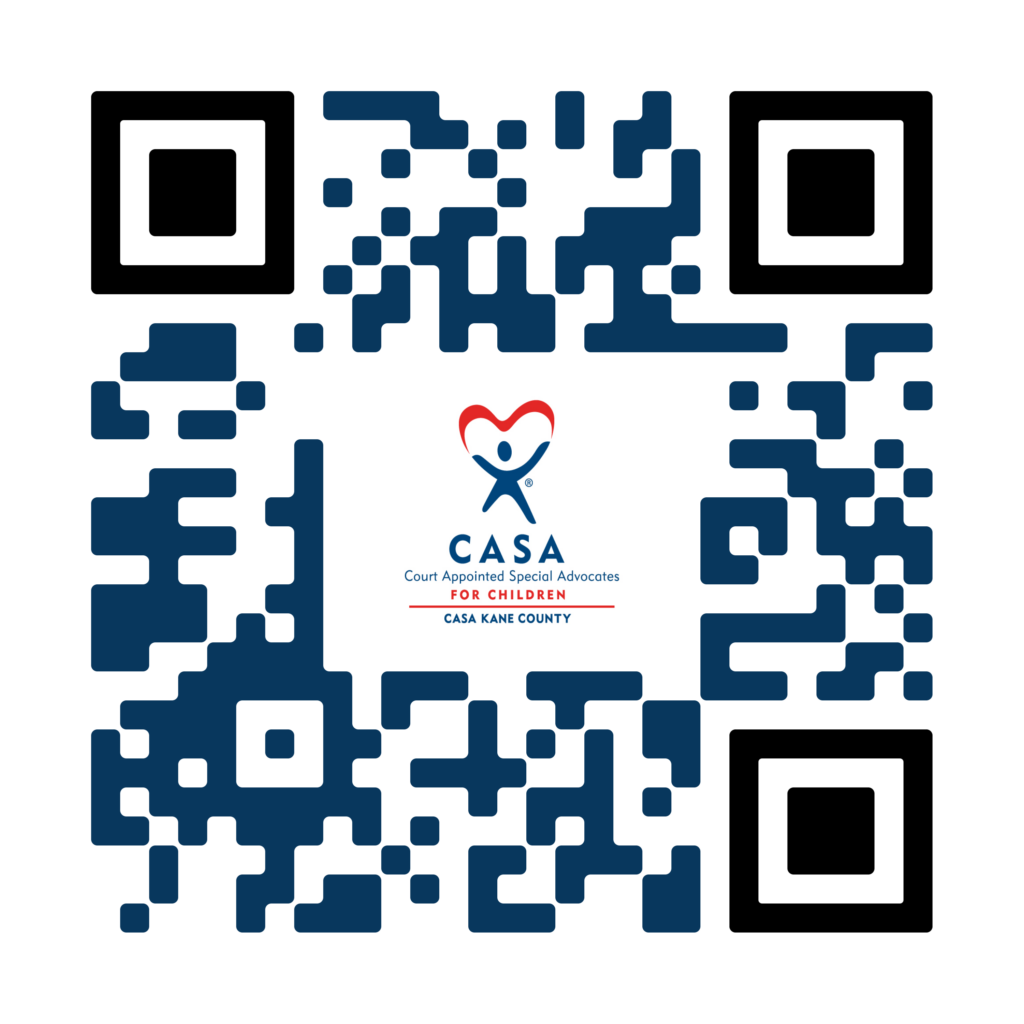 Will you help CASA Change a Child's Story? 
CASA Kane County is a nonprofit organization that trains and supervises Court Appointed Special Advocate (CASA) volunteers who advocate for the best interests of children who have experienced abuse and neglect. Last year, the more than 200 CASA volunteers served over 600 children throughout Kane County.
CASA Kane County is currently seeking
VOLUNTEERS
! To learn more, visit the organization's website at
www.casakanecounty.org
or call 630-232-4484