MOST PEOPLE IN AMERICA:
Do not know child abuse and neglect affects children of every age, race, and income level. 
Are not aware of the huge number of children being abused and neglected by families today.
Do not know where children go when they are taken away from their parents by the state.
Have no idea what the juvenile court is or what happens there.
Believe if a child is involved in the court system, then he/she must be a juvenile delinquent.
Think abusive families are bad, cannot change their ways and should not be given another chance.
In other words, a great majority of people in our community have absolutely no knowledge about CASA or the importance of the program.
CASA KANE COUNTY & THE MOVEMENT: Who we are and the children we serve.
CASA stands for Court Appointed Special Advocates and GAL stands for Guardian ad Litem. We are part of a 1,000-program network that began in 1977 when one Judge's vision to train community caring volunteers to advocate for the best interests of children was formed. We are a 501(c)3 nonprofit organization that advocates for the best interests of children in abuse/neglect and probate courts. We are appointed to more than 500 children each year and we recruit, train and supervise over 250 CASA/GAL volunteers with 22 staff members, 25 board of directors and an advisory panel of 40 professionals.
REALITY: Child abuse and neglect affects children of every age, race and income level.
The long-lasting impact of abuse on a child can be profound, increasing the risk of other issues or problems, such as; substance abuse, developmental disabilities and learning problems, anti-social tendencies, teen pregnancy, low self-esteem and even criminal activity. Every child deserves to be given the opportunity to thrive and live without fear. In partnership with the 16th Judicial Court System, the organization is appointed as the CASA/GAL (Court Appointed Special Advocates/Guardian ad Litem).
Children who have experienced abused and neglected need more than the system can provide.
A six-year-old girl rescued from an abusive father only to be bounced around to eight foster homes and six different schools over the course of two years.
Four children separated from one another and placed in different locations after their mother was incarcerated.
A young boy prescribed 12 different psychotropic medicines by healthcare professionals who have no access to his medical records or ability to follow-up on his care.
A teenage girl kicked out of her house and forced to sleep on a cot in the hallway of a group home until she turned 18 – when all her possessions were handed to her in a garbage bag as she was officially "aged out" of the system.
These are not isolated child abuse and neglect stories. They are everyday realities of children in foster care and the child welfare system. A system full of devoted and deeply caring people that is simply too overburdened and under resourced to protect the rights of vulnerable children.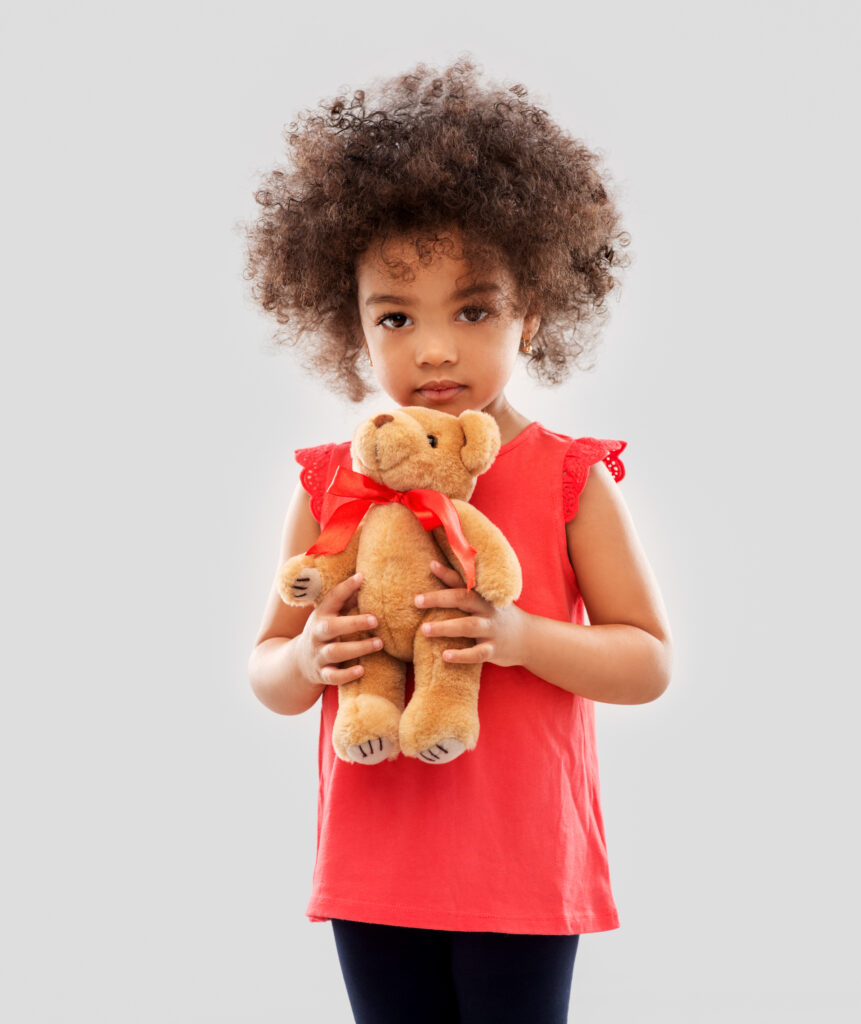 WHAT WE DO: The solution begins with a single CASA/GAL Volunteer!
A specially trained advocate, appointed by a judge, who fight for the rights of children during the most vulnerable times of their young lives, is where every story begins. Not a mentor or special buddy, but a court appointed special advocate – a CASA/GAL volunteer that has the child's best interest and is trained to get those interest met by the system. A trusted adult empowered to ensure that each child is well cared for and able to find a safe, loving and permanent home. A specially trained advocate who will help a child through a time of great vulnerability and fear. Who will fight until that child is in a place to thrive and understands that he/she has a right to believe and advocate for their own unalienable rights.
BEST INTERESTS: A Safe Home – A Permanent Home – As Quickly as Possible!
The CASA/GAL volunteer is guided by the best interest principle when advocating for a child. This means that the volunteer knows the child well enough to identify their needs and collaborates with the organization's professional team to ensure permanency. The volunteer makes fact-based recommendations to the court about appropriate resources to meet those needs and inform the court of the child's wishes, whether or not those wishes are, in the opinion of the CASA/GAL volunteer, in the child's best interest.
What CASA Kane County & CASA/GAL volunteers are doing to promote permanency for children/youth:
Assure that all options are fully explored – including maternal and paternal relatives, "fictive kin" or symbolic relatives, godparents, teachers, and church members.
Keep the focus on permanency agreements and final orders, ask questions and voice concerns.
Remind others that the clock is ticking for the child.
Be aware that a permanent placement is not the end of the process. CASA/GAL volunteers can be very helpful in providing on-going support during a child's adjustment upon return to their biological family or placement in a pre-adoptive home.
WHY WE AE MAKING THE DIFFERENCE: Identifying gaps and resources!
More often than not, the ball gets dropped in communication among the child/youth, social service agencies, and educators. The court needs all of that information to understand the child's whole story. It is the CASA/GAL volunteer's responsibility to ensure all the relevant educational information gets brought back to the court.

The biggest differences for our youth are:
Home Stability: reducing the number of times our children change homes.
Educational Stability: reducing the number of times our youth change schools.
Mental Health Stability: provide timely, quality, mental health care.
Note…If the child is reunified with their parent(s), it's because they completed the necessary steps and services to become better individuals and parent(s). If it is in the best interest for parental rights to be terminated, the child(ren) can look forward to a better home.
MEASURING RESULTS: The Judge's Eyes & Ears
In order for the Judge to make the best possible decisions in court, the Juvenile Court Judges have found CASA/GAL volunteers to be invaluable in providing them with that information.
Because Juvenile Court Judges, attorneys and social workers cannot do all that children need as they wait for a permanent home.
Because CASA/GAL volunteers provide the consistency and the extra help that make children's lives more bearable during the crisis that brought them to the attention of the court.
Because CASA/GAL volunteers become the most informed members of the community about what happens in the Juvenile Court and become invaluable allies in speaking out to others concerning the needs of abused and neglected children.
Because CASA programs are cost-effective.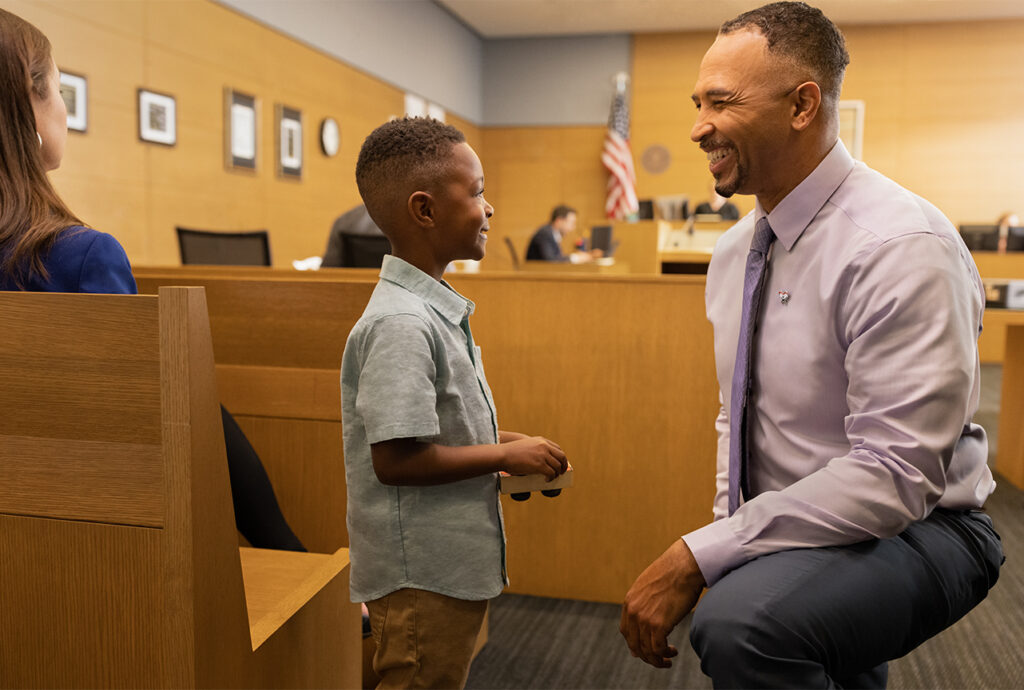 "Most citizens do not know what goes on behind the closed doors of the juvenile and family courts of this nation—but CASA/GAL volunteers do. They see the pain and trauma of the child first- hand. They understand the law and the court process. They guide the child through the labyrinth and give the child comfort during a traumatic time. The CASA/GAL volunteer appears in court… to hold the system accountable to the best interest of each child."
"When a judge appoints a CASA/GAL volunteer to advocate for an abused or neglected child, that judge must be assured that the volunteer is well trained in the law and legal procedures; that the volunteer will fulfill all court-ordered duties in a timely and professional manner; that the volunteer will advocate effectively for the child's best interests within the legal system; and that the volunteer and the program will abide by all standards imposed by the National CASA Association. Anything less is not acceptable."
—Retired Juvenile and Domestic Relations Court Judge, J. Dean Lewis, Spotsylvania, VA
Want More Information about how child abuse and neglect affects CASA Kane County?
Follow the links below for more information.
CASA Kane County is nonprofit volunteer organization advocating for the best interest of children in abuse and neglect situations throughout Northern Illinois. CASA (Court Appointed Special Advocates/Guardian ad Litem) volunteers are specially trained to become the objective voice of a child for a judge.
CASA Kane County is currently seeking VOLUNTEERS! To learn more and Change a Child's Story, please visit the organization's website at https://casakanecounty.org/ or call 630-232-4484.