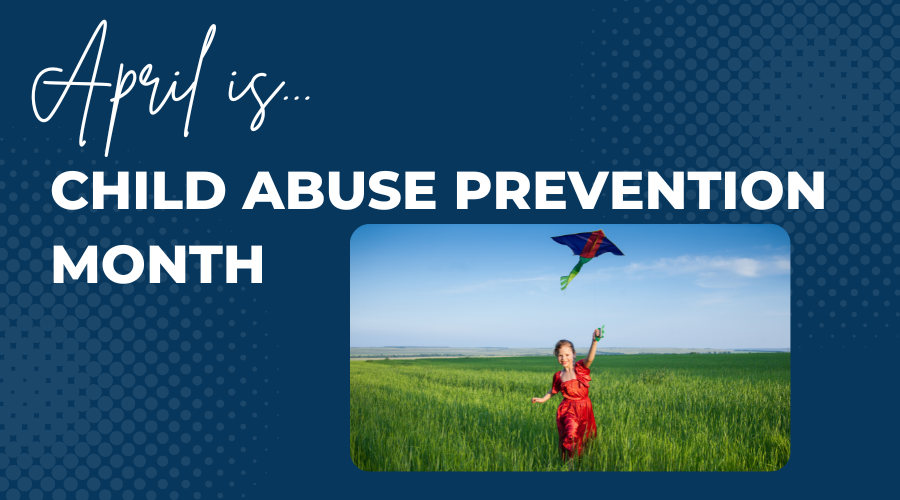 Child Abuse Prevention Month has been observed each April, since its first presidential proclamation in 1983. Over the years, millions of Americans have participated in this national campaign. Individuals, organizations, and communities across the United States have taken part in a variety of activities to raise awareness that all children deserve to grow up in nurturing, safe homes. These activities include planting pinwheels, tying ribbons, organizing trainings, hosting fundraisers, and much more. CASA, being a National Organization in support of children will be hosting awareness campaigns around the country to bring compassion and shed light to concerning number of  children who by no choice of their own experience abuse and neglect.
To honor Child Abuse Prevention Month in April, we invite you to help us spread CASA Kane County's mission. There are many ways to participate throughout the month of April, here are some suggestions:
Attend CASA Kane County's Annual H.A.T.C.H. Hands Around the Court House & County Event on Thursday, April 6th at 12pm. All members of the community are invited and encouraged to participate. This event is community call to action reminder that everyone is responsible to protect the children in our community. Join at the Historic Kane County courthouse located at 100 S Third Street in Geneva, Illinois.
Attend a Volunteer General Informational Meeting. Meet the CASA Kane County team and learn more about what it means to be a CASA/GAL Volunteer.  These are one-hour live virtual information meetings hosted by our Director of Education, Sandie Cross email her for more information at sandiec@casakanecounty.org. Volunteers come from every walk of life and share a commitment to improving children's lives.
Two Virtual Volunteer Information Meeting dates in April: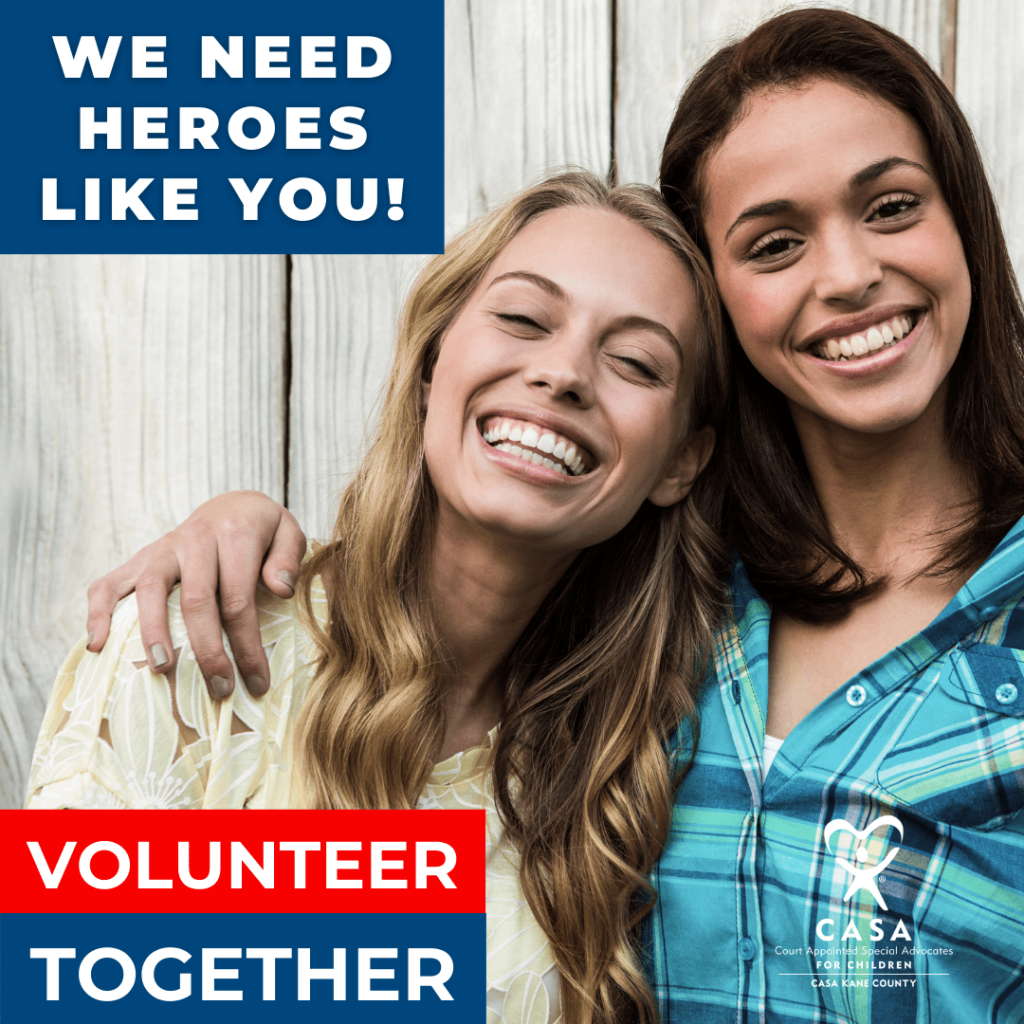 2. Plan and host a Child Abuse Prevention activity
Help CASA Kane County spread awareness of our mission with more people and potentially find more volunteers, and donors. Use groups you are involved and connected with, using your circle of influence we can reach more people. This could be a Party for a Purpose, Informational Meeting at your place of work or sharing information about CASA Kane County to your church group or book club.
Find ways to involve schools, parent-teacher organizations, faith communities, businesses, hospitals, museums, libraries, and others in hosting activities, fundraisers and collecting donations for the children who are in the CASA Kane County program.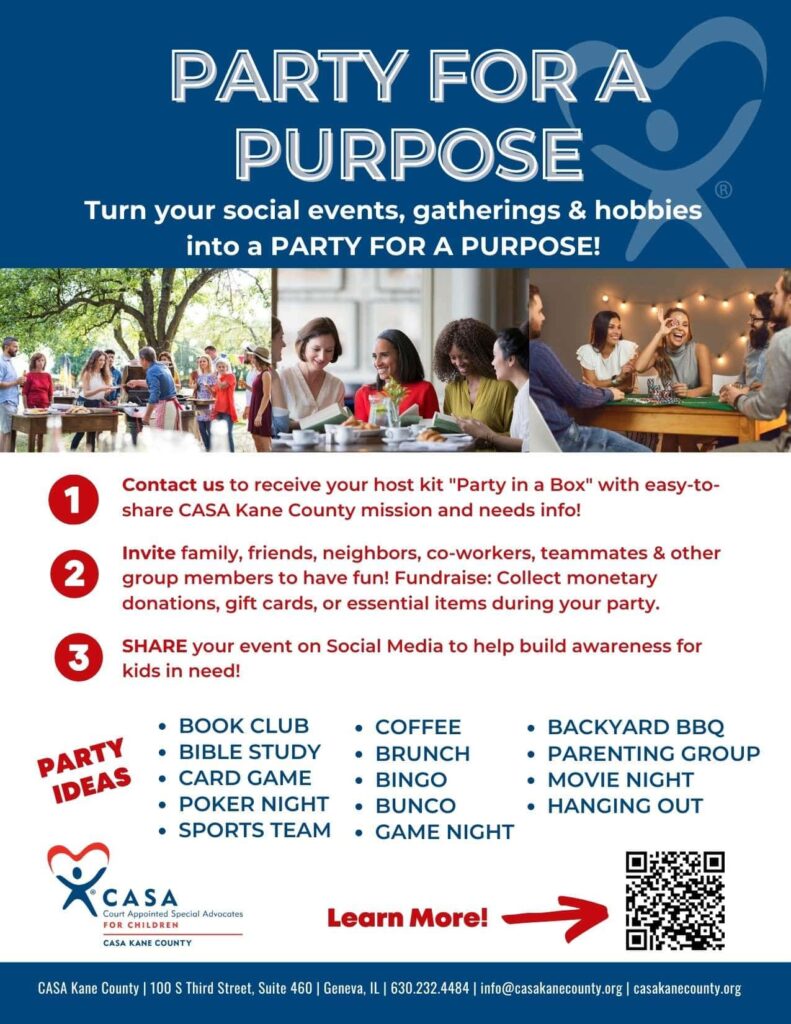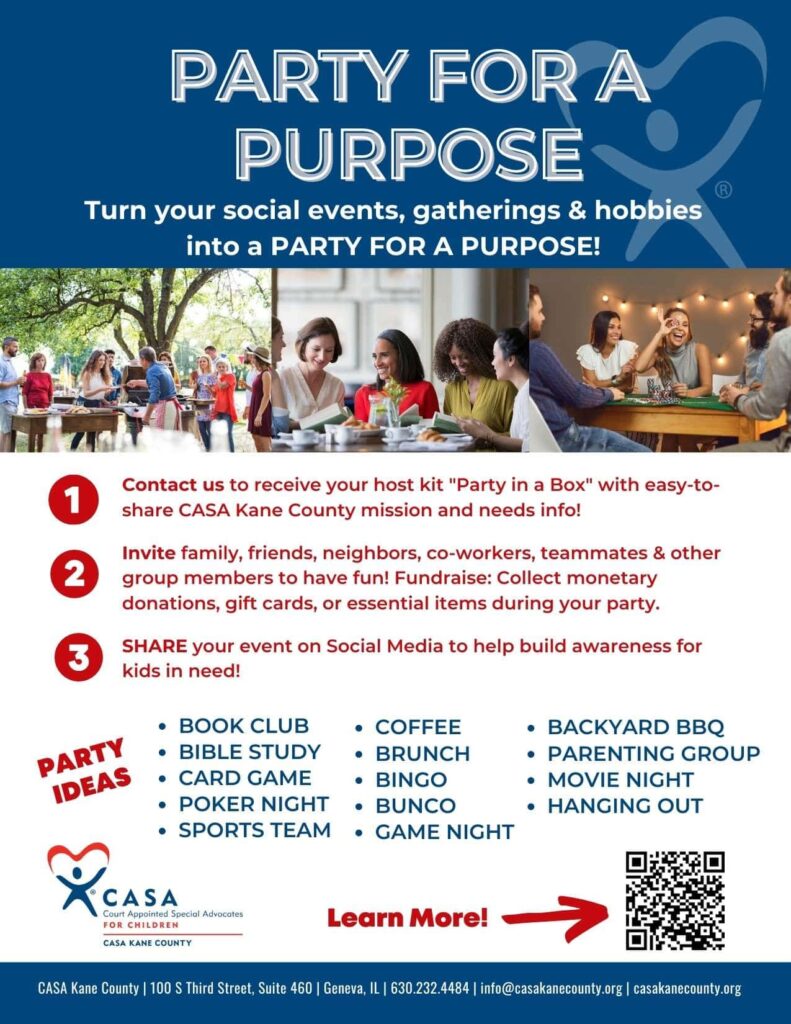 3. Place a Child Abuse Awareness Yard Sign
For the month of April, we ask the Kane County community to spread awareness of CHILD ABUSE PREVENTION MONTH by placing yard signs throughout the county. Signs can be placed at your home, business or anywhere you have obtained permission. If you have a yard sign from last year, please use it! If you need more, please email Theoni at, theonil@casakanecounty.org and CASA would be happy to provide you with as many as you can use.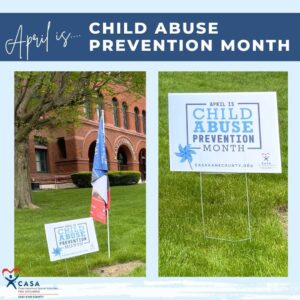 4. Support one of our 5 Food Fundraisers
Mark Your Calendars! Starting next Tuesday, April 4th you can support CASA Kane County just by ordering a meal at one of the participating restaurants who are hosting food fundraisers! These are spread at different but specific locations throughout Kane County.
Dine in or take out, make sure to mention CASA Kane County, show the flyer or use the online ordering codes listed below.
The more people who participate in these Food Fundraisers the more money raised to support the children and bring awareness to April being #NationalChildAbusePreventionMonth!
Tuesday, April 4, 2023 @3-9pm

15% Donated

Raising Canes: 1998 McKee St, Batavia, IL 60510
Thursday, April 13, 2023 @ALL DAY       

20% Donated – Online Ordering Code: MODGIVES20

MOD Pizza: 845 S Randall Rd, St. Charles, IL 60174
Thursday, April 20, 2023 @ 5-8pm

20% Donated – Online Ordering Code: PORTILLOS33

Portillo's: 1020 S. Randall Rd., Elgin, IL
Tuesday, April 25, 2023

20% Donated – Online Ordering Code: FUNDCASA23

Lou Malnati's: 2279 Randall Rd, Carpentersville, IL 60110 @  4-10pm

1048 Commons Dr, Geneva, IL 60134 @ 11am-10pm

2365 N Farnsworth Ave, Aurora, IL 60502 @ 4-10pm
 Monday, May 1, 2023 @4-8pm 

33% Donated – Online Ordering Code:  3L2PATG

Chipotle: 815 S Randall Rd, Saint Charles, IL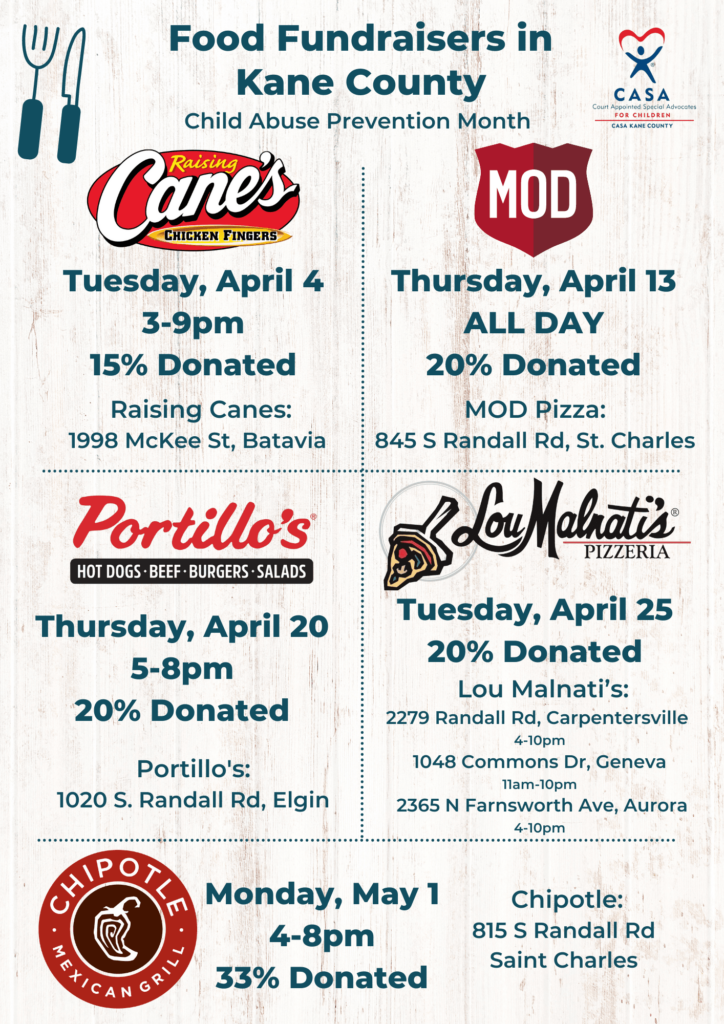 5. Participate in one of our third-party April fundraisers:
McLaughlin's Sip, Shop & Celebrate Spring CASA Kane County Fundraiser
Join on Thursday, April 6th from 12-4pm following CASA's Hands Around the Court House & County Event. Stop in at 29 South Third Street in Geneva for coffee, cookies and shopping. 15% of Sales will be donated to CASA Kane County, support while you shop!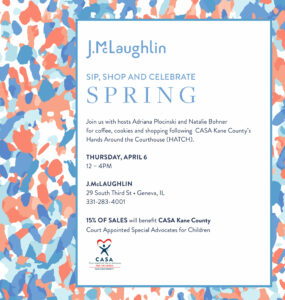 Visit Magnolia Soap and Bath at 1 Illinois Street, Ste 110 in St Charles and purchase a Child Abuse Awareness Soap to support CASA Kane County. If you cannot make it in, they can also ship to you!  Call the shop at 630-549-0892 to order.  There will be an in-store Launch Party, the date is TBA, follow CASA Kane County and Magnolia Soap and Bath's social media accounts for more information. The soap will be available in the shop to purchase all month.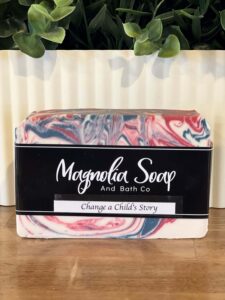 Delta Foundation's HEAL-A-THON benefitting CASA Kane County
Join The Delta Foundation for Spiritual Studies on Saturday, April 29th between 9am-12pm as they host their second Heal-A-THON. During this FREE, donation-based event, you will experience a one-on-one, 15-minute Energy Healing with a certified Energy Healer. Proceeds will benefit Child Advocacy programs for CASA Kane County, as well as support the Delta Foundation for Spiritual Studies to keep spiritual education and training accessible and affordable.  Registration is required use the link to register you're your spot.
This will be held at Delta Foundation's office located at, 3000 S Batavia Ave, Suite 300, Geneva, IL.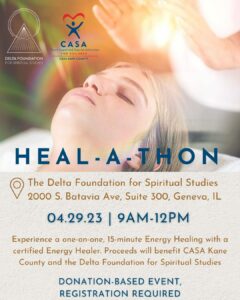 CASA Kane County is a nonprofit organization that trains and supervises Court Appointed Special Advocate (CASA) volunteers who advocate for the best interests of children who have experienced abuse and neglect. Last year, the more than 200 CASA volunteers served over 600 children throughout Kane County. For more information, please visit https://casakanecounty.org/.
CASA Kane County is currently seeking VOLUNTEERS! To learn more, visit the organization's website at www.casakanecounty.org or call 630-232-4484.