Calling All Superheroes: How do you define Superhero?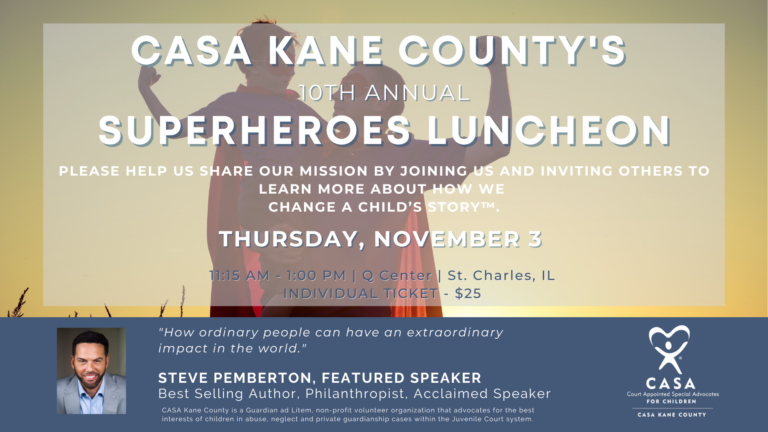 Merriam-Webster defines superhero as a noun: a fictional hero having extraordinary or superhuman powers also: an exceptionally skillful or successful person.  
Superheroes are best known for making the world a better place, saving lives and fighting villains and crime. The impact of a superhero is to make a difference in someone else's life and help those in need. You may not have the superpowers of your favorite superhero being able to fly, become invisible, or shoot spider webs but we all have the power to become a superhero to someone and make a difference in their life. This should be the true definition of a superhero.  
According to CASA Kane County Executive Director, Jim Di Ciaula:
"At CASA Kane County, we currently have 194 individuals we consider real superheroes. They are our advocate volunteers, CASA/GAL's. Court Appointed Special Advocates/Guardian Ad Litem are trained volunteers who advocate for area children who have been victims of abuse or neglect.  Our superheroes use their voice as a power to stand up for children who are unable to advocate for themselves when put in situations of abuse and neglect."
Per the mission and values statement of CASA Kane County:  
We believe that every child has a right to a safe, nurturing and permanent home and deserves the support and involvement of their community to make this all possible.  
We believe we have an obligation to our communities to elevate awareness of our program and the broader child welfare concerns including poverty, diversity, mental health, substance abuse, domestic violence and other issues impacting families; and to continually extend collaborative efforts among other community agencies and court partners to achieve common goals. 
We believe that our goals and objectives must always be aligned with our mission, vision, and values. We take great pride in being an organization that is united with our judicial partners to ensure that all maltreated children have the right to competent, well-trained CASA/GAL volunteers who will positively impact their lives and future outcomes. 
Children with CASA Kane County advocates reach a permanent, stable home faster.  Most often, the CASA/GAL volunteer is the only person in the foster child's life that isn't paid – the foster parents, therapist, social workers are all paid and the kids know that.  
"When a CASA/GAL volunteer comes and says 'I am here, just for you,'" that is powerful and life-changing and that is the superpower," states Di Ciaula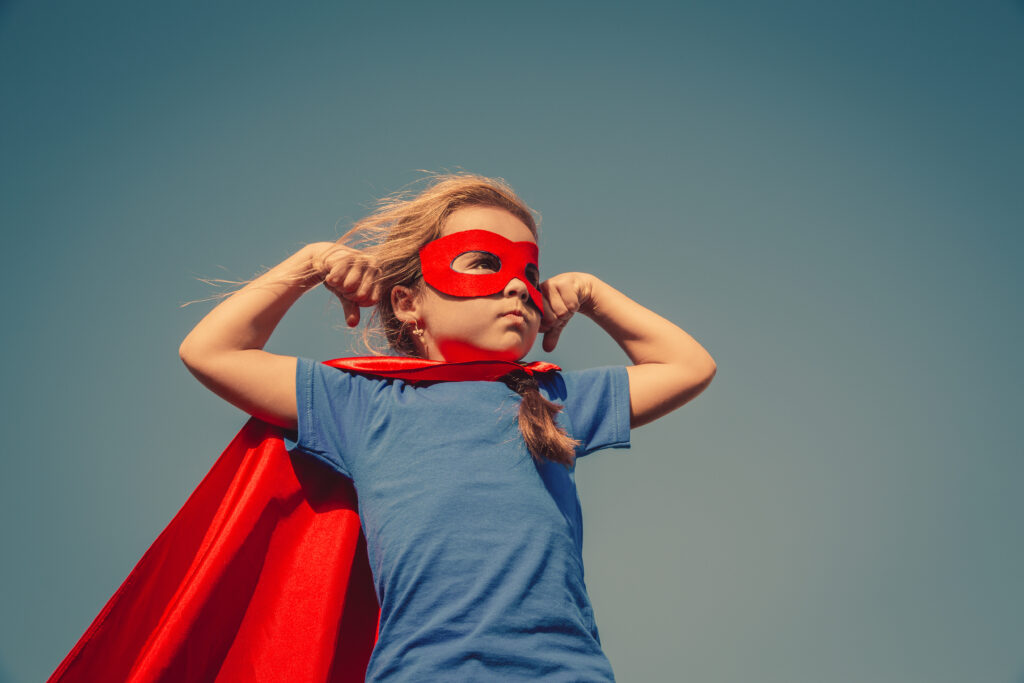 Best-selling author, philanthropist and acclaimed speaker Steve Pemberton will speak about his experience as a foster youth and the everyday people who changed the trajectory of his life. Luncheon attendees will hear the heartfelt story of how Steve as an orphaned boy defied seemingly impossible odds, navigating a foster care system, all while trying to solve the mystery of his own identity and destiny.  Steve overcame his circumstances, went on to become a Fortune 50 executive and his life experience impacts his views today on business and life.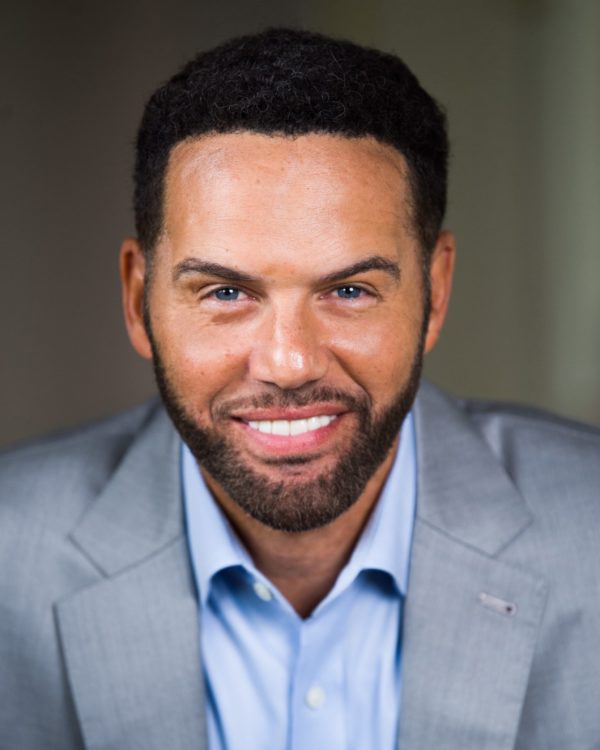 Through Steve's story, attendees will identify how the hardships overcome in life equip us to be a "human lighthouse," inspiring those around us and making an extraordinary impact in our community. 
"Steve Pemberton's story is about defying seemingly insurmountable odds to become a trail-blazing corporate executive, enlightened diversity leader, visionary youth advocate, and acclaimed speaker. His best-selling memoir, A Chance in the World, recounts his triumphant life journey and drive to become a man of resilience, determination, and vision. Now an upcoming major motion picture, A Chance in the World further amplifies Steve's highly motivational messages: Believe in your dreams, rise above obstacles, create opportunities for others, and most of all, persevere." 
CASA Kane County 's Annual Superheroes Luncheon will take place on Thursday, November 3rd from 11:15 am – 1:00 pm at the Q Center in St. Charles, presented by The Pedersen Family Foundation and UPS. The purpose of Superheroes Luncheon is to spread awareness in our community regarding the impact CASA has on the children of Kane County who have experienced abuse and/or neglect from the individuals they trust the most.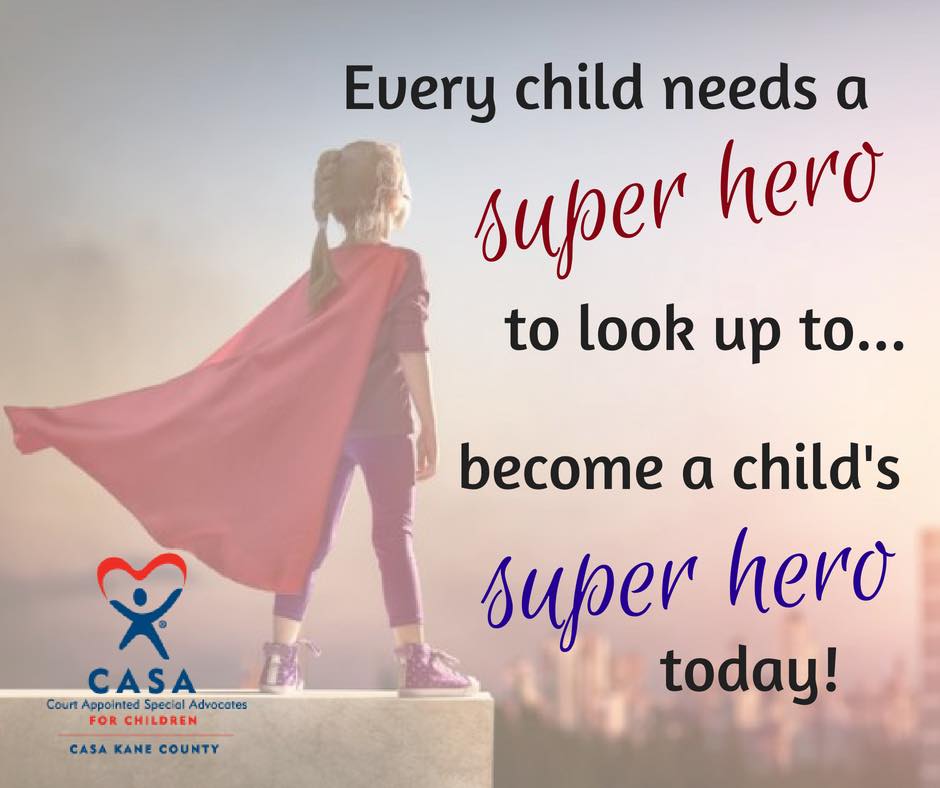 "Our goal is to fill the room with members of our community who want to make a difference in the lives of our county's most vulnerable children – and there are many ways to do this," adds

Di Ciaula.

"If you would like to learn how you can contribute to CASA's mission to Change a Child's Story, please join us. We all have the power to be a superhero for a child today." 
CASA Kane County is nonprofit volunteer organization advocating for the best interest of children in abuse and neglect situations throughout Northern Illinois. CASA (Court Appointed Special Advocates/Guardian ad Litem) volunteers are specially trained to become the objective voice of a child for a judge.
CASA Kane County is currently seeking VOLUNTEERS! To learn more and Change a Child's Story, please visit the organization's website at www.casakanecounty.org or call 630-232-4484.