Hispanic Heritage Month is celebrated nationally September 15 – October 15th and,
"According to the 2021 U.S. Census, 32.7% of Kane County's more than 515,000 residents identify as Hispanic or Latino.

The Hispanic population in the U.S. is 62.6 million, making people of Hispanic origin the largest racial or ethnic minority in the nation." Kane County Connects
Court Appointed Special Advocates (CASA) Kane County makes every effort to have a diverse staff and match children and CASA/GAL's who can be in their corner and help communicate. Our staff diversity is represented by the children we serve. We also make every effort to connect volunteers that can provide similar insight and is considered more relatable for the child in care.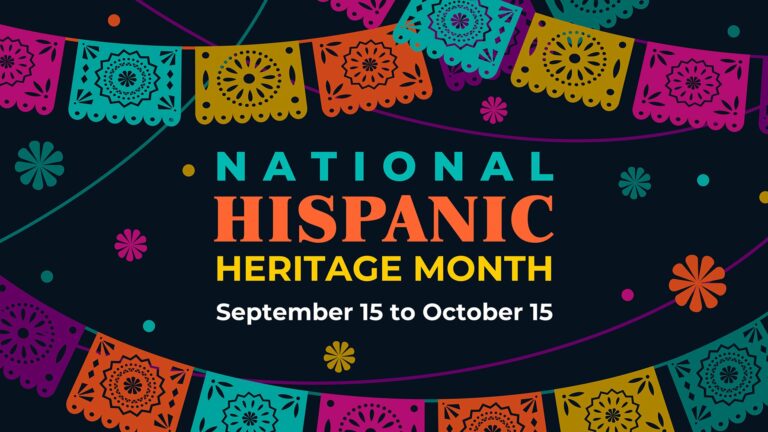 Our Goal is to match as many Hispanic and Latino Advocates to Hispanic and Latino children in our community. This is where we are falling short and need your help!
Currently there are around 40 Spanish speaking cases being served through CASA Kane County. We have under 10 Spanish speaking CASA/GAL Advocates currently. There are interpreters that help translate when there are CASA's that don't speak Spanish. CASA Kane County Advocate Supervisors are able to help bridge the communication gap between families and CASA Advocates as needed. DCFS is required to provide a Spanish speaking caseworker and provide all services in Spanish which is helpful to those involved in the case. There is truly a need for more Spanish speaking CASA/GAL's to help advocate and communicate to the child(ren) in Kane County, please consider volunteering we are in need of bilingual volunteers.
Having a language barrier causes miscommunications between all parties in any situation. There are not direct translations for many words and concepts in the childcare system. For instance, "Foster Care" is not an easily translated. There are parents who do not speak any English, and this causes gaps in understanding with a shortage of bilingual caseworkers and attorneys.
The benefits of having bilingual CASA Volunteers are invaluable. Bilingual CASA volunteers can be an enormous comfort to families and can mitigate concerns with language barriers. Often bilingual CASA volunteers are the only ones who can communicate with all parties on the case being able to help parents understand what is happening. They often have a dual role of advocating for the child/youth in care and assuring the parents understand and are understood. Bilingual CASA volunteers are often the bridge that helps families and the system work together and not in opposition.
Hispanic/Latino children in foster care often find themselves in homes with vastly different culture, food, traditions and possibly even languages than they are familiar with. It is important to keep children connected to their culture and cultural identity, especially while going through other unstable situations at home. CASA Volunteers attempt to makes sure as many relatives are involved in the kids' lives as possible and look for other creative ways to keep kids in touch with their culture and heritage during their time in foster care.
CASA Kane County's goal when children are placed outside of their home is to keep child(ren) as comfortable as possible while feeling cared for and connected to their community, culture, and heritage while continuing to advocate for the child until permanency is achieved.
One way this is achieved is through the support of kinship caregivers: relatives or close friends of a family who step in while parents are working to heal and grow. This allows the child(ren) in care to still feel connected and supported by family in addition to being exposed to their culture.
At CASA Kane County we are continuously accepting and looking for more volunteers to assist with the overwhelming number of children and youth in care. We are actively searching for bilingual and bicultural Advocates who can provide the highest quality of Advocacy to our community.
If you are a CASA Volunteer looking to provide opportunities to your child/youth or interested in local Hispanic Heritage Events, please review the links below for events this month in Kane County.
CASA Kane County is nonprofit volunteer organization advocating for the best interest of children in abuse and neglect situations throughout Northern Illinois. CASA (Court Appointed Special Advocates/Guardian ad Litem) volunteers are specially trained to become the objective voice of a child for a judge.
CASA Kane County is currently seeking VOLUNTEERS! To learn more and Change a Child's Story, please visit the organization's website at www.casakanecounty.org or call 630-232-4484.
Where do I Start? On-Line or In-Person Virtual Volunteer Meeting