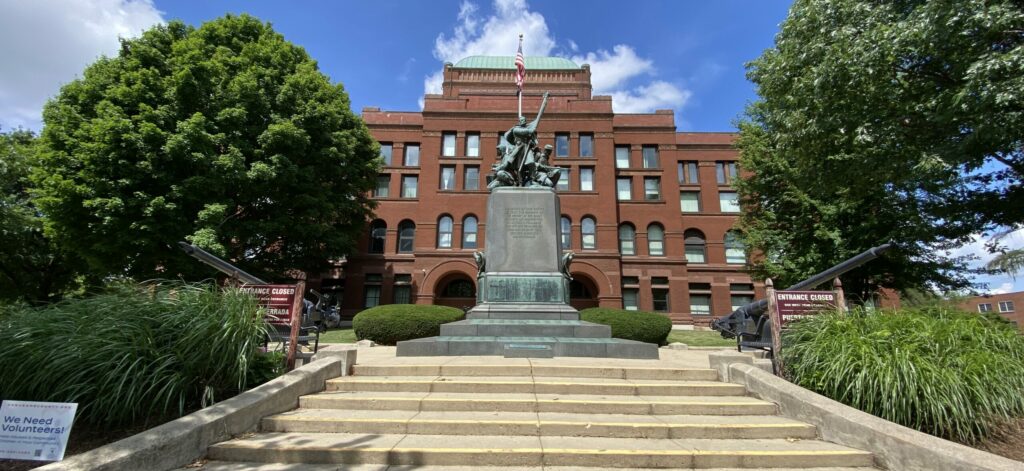 35 Years of Child Advocacy: Reflecting on the Remarkable Journey of CASA Kane County
CASA Kane County celebrates a significant milestone commemorating 35 years of unwavering dedication and commitment to child advocacy. CASA invites the community to join in a ceremony on July 19th from 5-6pm  to honor the heartfelt journey and reflect upon the remarkable history of CASA Kane County and it's transformative impact on the lives of countless children.
For over three decades, CASA Kane County has been a beacon of hope for children who have experienced abuse or neglect, offering them a voice when they needed it the most. As CASAs (Court Appointed Special Advocates), volunteers stand alongside these vulnerable children, advocating for their best interests and providing them with the support and guidance they deserve.
Founded in 1988, CASA Kane County has grown from humble beginnings meeting in a local church to become a pillar of strength within the community. Since its inception, CASA has diligently worked to ensure that no child is left behind, providing them with a safe and nurturing environment and one consistent adult who they can count on, a CASA volunteer. Through the dedicated efforts of our volunteers, staff, and community partners, CASA Kane County has empowered children to find their voice, shape their lives, and embrace a brighter future beyond the situation that put them into care.
CASA Kane County's history begins with Doris June Howey Hunt and her husband Max who moved to St. Charles in 1956 where they raised six children, Debbie, Steve, Jeffrey, Gregory, David and Jennifer.  Doris has spent over twenty years developing and contributing her time to worthwhile organizations and cultivating strong relationships within the community to ensure their success. Doris and her husband, Max, give true meaning to the word philanthropy in Kane County and its surrounding areas. Doris Hunt has been a true community motivator and would call friends and family for help in her fundraising efforts.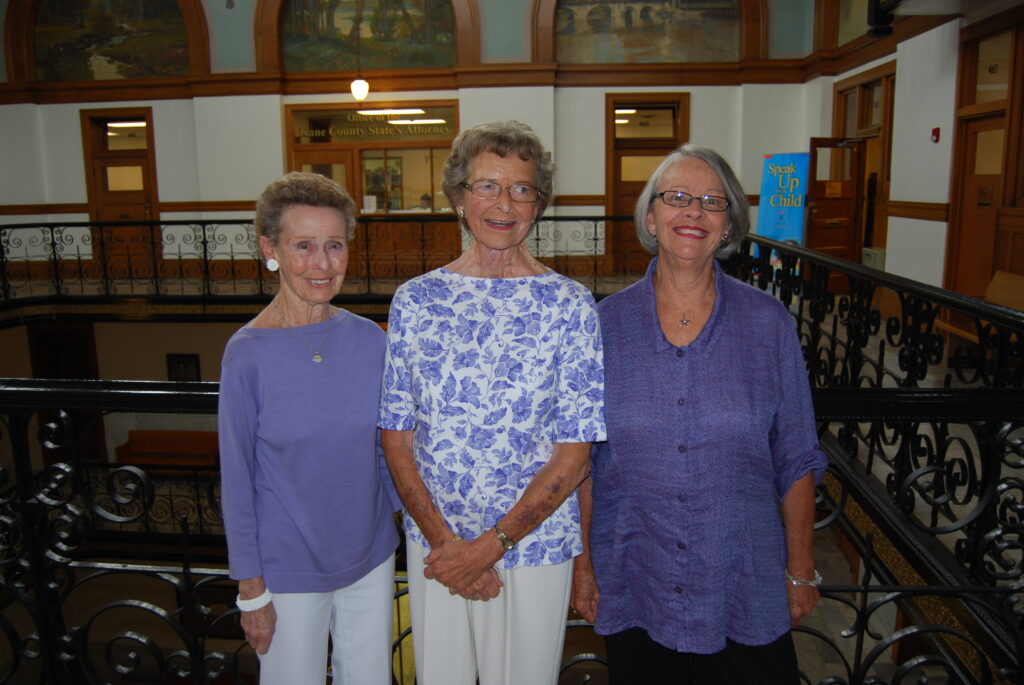 The idea of starting a CASA in Kane County was brought to Doris by Charlotte Evans and her son, Greg, in 1988 after learning about the National CASA/GAL program.  Doris recruited her daughter, Jenny, for the new community program she was founding. Jenny became one of the first CASA volunteers and remained a volunteer for 12 years. Jenny stated,
"When Charlotte first talked with me about the idea of bringing CASA to Kane County, I was very interested and excited for what it could do for children who needed the extra eyes and ears of a CASA volunteer.  I was so impressed at how the state's attorneys, public defenders, judges and case workers really were excited about the CASA program." 
In 1995, Doris received CASA Kane County's first Doris Hunt Volunteer Recognition Award, named in her honor.  This award exemplifies what it means to be an outstanding volunteer to the CASA Kane County program.  The Hunts sponsored the organization's annual Volunteer Recognition Evening at the St. Charles Country Club for a number of years when first started, without ever seeking recognition for their generosity.  CASA Kane County honored Doris and Jenny Hunt as the Honorary Chair's for the 25th Anniversary of the Children's Champion Gala Fundraiser. 
The Hunt Family's leadership, philanthropy and community spirit has been inspirational.  Because of the generosity, support and volunteerism provided by this family, CASA Kane County has grown into a thriving organization that is appointed to 100% of abuse and neglect cases in Juvenile Court that originate in Kane County. CASA Kane County continues to work towards the vision and incredible path of child advocacy.
Child Advocacy in Kane County
Throughout the years, CASA Kane County has championed the belief that every child deserves a loving and permanent home. Many have witnessed firsthand the transformative power of advocacy, as CASA volunteers have navigated complex court systems, spoken up for children's needs, and helped forge vital connections with families, caregivers, and community resources.
As we reflect on the milestones and achievements of CASA Kane County, it is important to acknowledge the profound impact of our volunteers. These passionate individuals, from all walks of life, dedicate their time and energy to make a difference in the lives of children. With their unwavering commitment, they have brought light to the darkest corners of adversity, providing hope, stability, and a sense of belonging to those who have endured unimaginable challenges.
CASA Kane County celebrates the impact, reflects on the challenges overcome, and expresses great gratitude to all those who have been part of this incredible journey of advocacy. Join to honor the legacy of CASA Kane County as the organization has been committed to advocating for the rights and well-being of children. Working to create a world where every child can thrive, free from abuse and neglect learn more about how to get involved and change a child's story.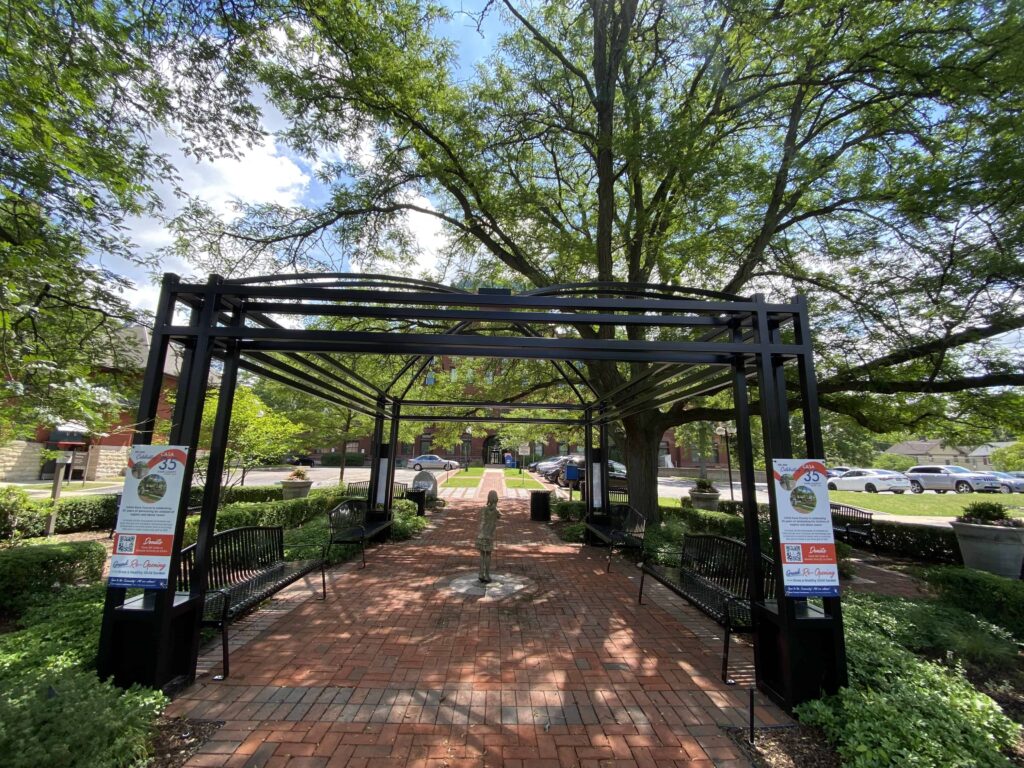 CASA Kane County is currently seeking VOLUNTEERS! To learn more and Change a Child's Story, please visit the organization's website at http://www.casakanecounty.org or call 630-232-4484. 
In honor of the thousands of children we have served over 35 years, we encourage you to become a monthly donor with a recurring $35 gift or make a one-time gift of $35. A gift of $35 per month will provide sustainability in supporting every child that comes into foster care with the essentials they need, along with a trusted CASA Volunteer, until a safe permanent home is found. Your monthly gift allows us to consistently rely on funding so we can continue to Change every Child's Story for many years to come!
All members of the public are invited to donate $35 of 35 Years as a one time or monthly giving opportunity here:  https://casakaneco.harnessgiving.org/campaigns/10978