How you can help children who have been victims of child abuse.
Distressing as it is, child abuse and neglect occur frequently. At present, CASA Kane County is helping over 600 children who are victims of maltreatment. When children are in any way or shape affected by the abuse, it will often lead them to be removed from their own homes. In that scenario, the familiar presence of family, friends, and school can be taken away from them. As they contend with the abuse and its aftermath, the need for external support— seen in the likes of law enforcement, medical professionals, social workers, and teachers— becomes increasingly important. The National CASA program works to provide trained volunteers or Court Appointed Special Advocates (CASA) and guardian ad litem (GAL) volunteers that are appointed by judges to advocate for children's best interests. This best-interest advocacy makes a life-changing difference for children and youth who have experienced abuse or neglect, many of whom are in foster care.
If you're committed to providing better living outcomes for children who have been victims of child abuse, then we've listed some of the most crucial careers to help you do just that.
Child abuse pediatrician
At CASA Kane County, our belief is that quality healthcare is imperative for children who experience abuse. However, though not as apparent as physical maltreatment, medical neglect (MN) makes up a large number of child abuse reports. When left unaccounted for, MN can lead to fatalities. Fortunately, child abuse pediatricians can prevent that from happening. These professionals are tasked with reporting MN. The diagnosis of which, as offered by the American Academy of Pediatrics, is when a child is harmed because of a lack of healthcare. In general, however, child abuse pediatricians examine children, gather medical history from their parents and family, and review blood tests and x-rays.
To become a child abuse pediatrician, you'll need to have graduated from university and medical school. Afterward, you're required to accomplish three to four years of residency training, as well as three years of fellowship training in child abuse pediatrics. Finally, you can pursue certification from the American Board of Pediatrics to ensure you have the added expertise to determine if and how a child was abused.
Law enforcement officer
On the front line of child abuse are law enforcement officers, who are responsible for investigating any instances of child abuse and bringing those guilty of committing this crime to justice. Law enforcement officers who pursue a career in criminal justice are trained in specialized skills related to child abuse. This includes interviewing children in order to identify who is responsible.
Law enforcement officers are generally required to graduate from their agency's training academy before moving on to their on-the-job training. But depending on the department you want to apply for, you may need to secure a degree in criminal justice. According to state, city, or county regulations, you may need to undergo advanced training as well to better respond to emergencies such as child abuse reports.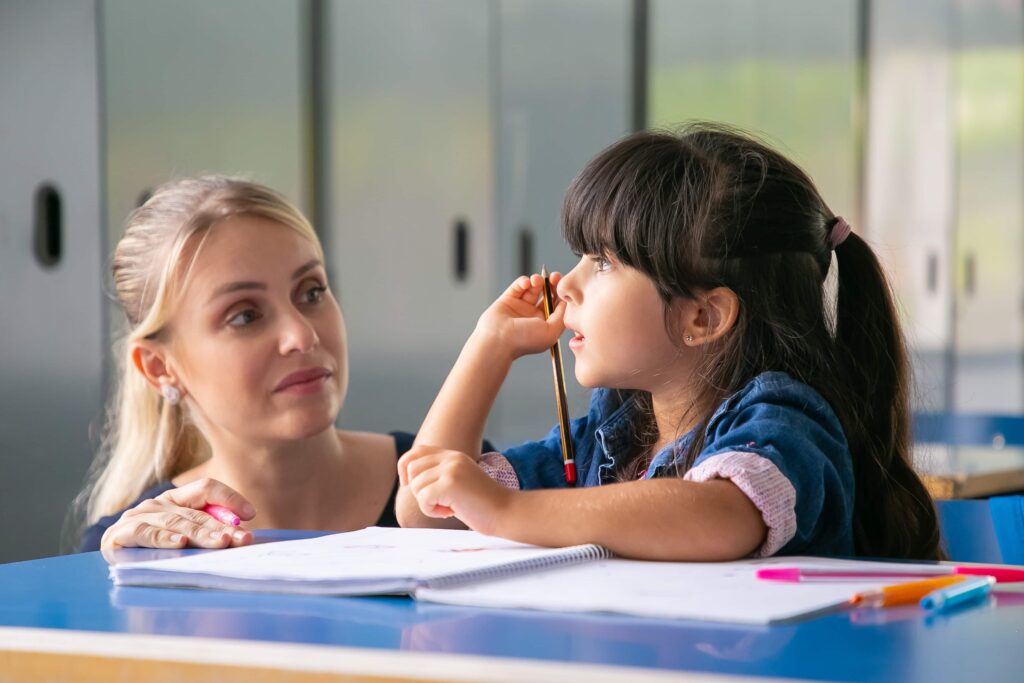 Teacher
Teachers play a pivotal role in detecting child abuse risk factors. Findings from a Clinical Child and Family Psychology Review study show that a teacher's participation in school-based prevention programs can help increase a child's likelihood of abuse disclosure. This is because, due to their background in education, these individuals are equipped with the communication skills needed to foster trust in students. Current and retired teachers are wonderful volunteers for nonprofit organizations such as CASA Kane County, which has a strong child advocacy centered on providing children with the best situation for them to grow and learn. Teachers are often mandated reporters and are trained to know the signs and ways to identify and report if they suspect a child has been abused or neglected.
Before you can become a teacher, you need to complete a bachelor's degree and pass the exam required by your state. Aside from those, you'll be asked to obtain clearances such as fingerprints or child abuse clearance. You can only start practicing once you've applied for your certificate in the state you wish to teach in.
Mental health social worker
Courts can help child abuse victims by identifying family issues and bringing social service agencies into the courtroom. Mental health social workers are essential if, for example, a parent's illness poses risks to a child's welfare. These professionals conduct assessments on a parent's capacity to care for their kid on a routine basis. In doing so, they can intervene when a parent neglects to provide their children with food, water, or medical care.
To become a mental health social worker, you'll need a bachelor's degree in social work. It's recommended that you focus on taking courses in counseling, mental illness, and psychology. During your undergraduate studies, you'll also be asked to complete supervised fieldwork and internship requirements so you can better address the needs of vulnerable children.
Article written by Ressie Joneson
Exclusively for CASA Kane County
Looking for More Information About Volunteering for Children with CASA?
Take action and follow these steps online listed below or attend a General Information Volunteer Meeting:
Follow the Link to find General Information Meeting Dates and Register:
https://casakanecounty.org/volunteer-information-meetings/ 
CASA Kane County is nonprofit volunteer organization advocating for the best interest of children in abuse and neglect situations throughout Northern Illinois. CASA (Court Appointed Special Advocates/Guardian ad Litem) volunteers are specially trained to become the objective voice of a child for a judge.
CASA Kane County is currently seeking VOLUNTEERS! To learn more and Change a Child's Story, please visit the organization's website at www.casakanecounty.org or call 630-232-4484.