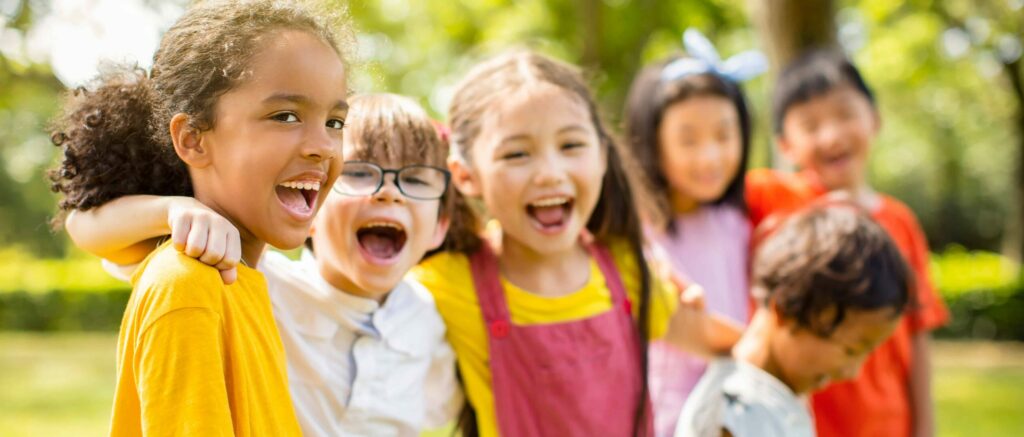 Foster care is a system that provides temporary care to children who cannot live with their parents or guardians. These children may have been removed from their homes due to neglect, abuse, or other issues that make it unsafe for them to stay with their families. Foster care is designed to provide a safe and stable environment for these children while their families work to resolve the issues that led to their removal. Children in foster care face unique challenges that not all children will encounter. They may have experienced trauma, have behavioral or emotional difficulties, and struggle with issues such as attachment and trust. These children also often face a lack of stability in their lives, as they may move from home to home while in the foster care system.
One of the biggest challenges facing children in foster care is the lack of permanency in their lives. Many children in foster care face multiple placements, often disrupting their education, friendships, and sense of stability. According to a report by the Children's Trends, the average length of stay in foster care in the United States is 21.7 months and in Illinois the average length is 28.8 months. More than half of children in foster care will experience three or more placements during their time in care. The instability of the foster care system can also make it difficult for children to form attachments and trust adults. They may also struggle with feelings of abandonment, rejection, and loss, which can impact their mental health and well-being.
Another significant challenge facing children in foster care is their educational outcomes. Children in foster care are more likely to experience disruptions in their education, such as changing schools, missing school due to placement changes, and not having the ability to focus, creating lower academic achievement than their peers.
There are also many ways that individuals can support children in foster care. One such way is by becoming a foster parent. Foster parents play a critical role in the lives of children in foster care. They provide children with a safe and stable environment, as well as emotional support and guidance. Foster parents also work closely with social workers, therapists, CASA (Court Appointed Special Advocates) Volunteers and other professionals to ensure that children receive the support and services they need to thrive.
Being a foster parent requires a significant commitment of time, energy, and resources. However, it can also be one of the most rewarding experiences of a person's life. By opening their homes and their hearts to children in need, foster parents have the opportunity to make a positive impact on the lives of children and their families.
Another way to support children in foster care is through volunteering and becoming a CASA Guardian Ad Litem Volunteer that acts as the judges' eyes and ears outside of the courtroom while maintaining a relationship with the child. Providing a positive adult role model who can offer guidance, support, and encouragement can make a huge difference in the life of a child. CASA Volunteers can help children build positive relationships, develop life skills, and improve their self-esteem.
Maintain a Relationship with the Child

Establish and investigate the child's situation and needs. Visit the child at least once to twice a month.

Complete Case Reviews

Speak with the child and relevant adults while investigating the child's situation and needs. Review appropriate records and reports. Observe the child, significant others and child visitations.

Advocate for the Best Interest of the Child

Attend all court hearings to see that all relevant facts and challenges are presented and attend appropriate interagency meetings regarding the child.

Report Findings

Provide a written report to the court with factual information and also participating in case conferences concerning the child.

Consult Regularly

Communicate to CASA advocate supervisor, attorney and education team concerning the assigned case. Develop a CASA case plan and review progress and reports.
In conclusion, children in foster care face many challenges, including instability, trauma, and educational difficulties. However, there are many programs and resources available to support these children and help them thrive. Children are the future, and it is everyone's responsibility to ensure they prosper. CASA Kane County strives to provide CASA volunteers and resources for the children who by no fault of their own have been subject to abuse and neglect and are now navigating the Juvenile Court system.
Volunteering with children who have experienced abuse and neglect can be a rewarding and meaningful experience. Empirical data shows the impact a CASA Volunteer provides a child. Attend an information meeting to learn more about becoming a CASA Volunteer to make a positive impact in these children's lives.
Will you help CASA Change a Foster Child's Story? 
CASA Kane County is a Guardian ad Litem, nonprofit volunteer organization that has been advocating for the best interests of children within the Juvenile Court system since 1988 and relies solely on philanthropic support from individuals, corporations, grants, and special event fundraising to support its operations. To learn more, visit the organization's website at http://www.casakanecounty.org or call 630-232-4484.  
CASA Kane County is currently seeking VOLUNTEERS! To learn more, visit the organization's website at www.casakanecounty.org or call 630-232-4484.