A community of loyal donors is the most critical asset to a nonprofit's mission. Once secured, donor engagement is just as vital. CASA (Court Appointed Special Advocates) Kane County is fortunate to have a collaboration of funding from individuals, foundations, businesses, churches, and organizations. Some have remained supporters for decades, almost the entire duration of its 35 years of operation!
Repeatable giving, year after year, decade after decade, speaks volumes not only of the giver, but of a healthy nonprofit, too. To keep a mission moving forward, it takes community support, trust in the stewarding of funds responsibly and effectively, and engagement with supporters in new and evolving ways.
CASA Kane County acknowledges and celebrates the many people and organizations that have helped the mission continue to thrive and serve abused and neglected children for 35 years.
As the organization looks at its donor engagement − alongside post-pandemic and inflation trends of less charitable giving nationwide – it is clear that donor retention is the new donor acquisition.
As noted in best practices for donor engagement,
"Donors are likely to give again and give more if they feel acknowledged and if they believe an organization is well-run, effective, and, most importantly, that their gift makes a difference."  GiveForms (2020, July 7). Donor Engagement – Best Practices for Keeping Donors Engaged.
Hear from 3 of CASA's longest running supporters – a foundation, a church, and a couple, who have chosen CASA Kane County as their charity of choice for almost 30 years.
The people of United Methodist Church of Geneva (UMCG) have been serving and supporting CASA Kane County for 28 years. Just as noteworthy, CASA began meeting in the rooms of UMCG to launch its grassroots efforts from volunteers who had a heart for the vulnerable children in the community.
When asked why the church continues to partner with CASA, Senior Pastor Rob Hamilton states,
"We have done so because our church realizes that a society is only as good as its treatment of children − those most vulnerable and unlikely to advocate for themselves.  Our church advocates for justice toward all."
Listen further as to specifically why United Methodist Church of Geneva believes in partnering with CASA and how they've seen the mission have an impact within the community. 
The Hansen-Furnas Foundation first became aware of CASA through its association with an early CASA Volunteer. As the years have passed, the foundation has followed the progress and leadership of the organization and has granted support for 28 years.
When asked what means the most to them, co-founder Joanne Hansen states,
"We approach the decision of granting funding to community very seriously, relying heavily on the success of the organization meeting its mission, which CASA has. The most important thing our board relies on in making an informed decision is a report on number of clients successfully served and prudent use of funding." The foundation also notes its admiration of a very strong Board of Directors and the ability to engage the community. 
One of CASA's longest giving individuals is also one of its Court Appointed Special Advocate/Guardian Ad Litem (CASA/GAL) volunteers. Lynn C. was introduced to the CASA mission through a mutual friend to help with fundraising events, and 26 years later both she and her husband are still actively involved, volunteering, and financially supporting the CASA mission. Lynn completed her training in 2000, and comments that,
"CASA Kane County has always been a leader in the area of training and support of its advocates, but it's been so exciting…to see the absolute respect and gratitude of the judicial system that CASA Kane County has earned."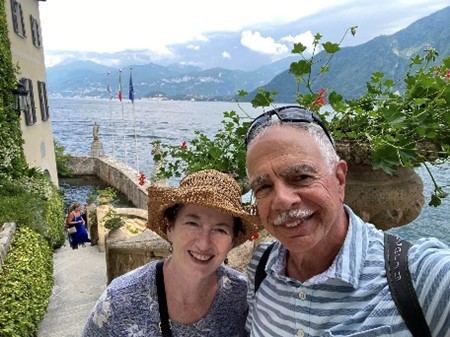 Volunteers and donors are critical to the mission. Giving is not just about money but a moral imperative to do better – to contribute to society and be a part of something bigger than themselves. Engaged donors not only give a financial contribution but donate their time in helping to spread awareness of the mission, too.
CASA Kane County is grateful for the loyal donors that have helped 35 years of changing the future for vulnerable children. The stories of supporters captured above are not a one-time burst of giving, but ongoing, consistent giving year after year, decade after decade, because they trust the mission of CASA Kane County, see the value of its impact on a child's life, and have confidence in the stewardship of the funding.
An Invitation to Support Sustainability
Why should donors further consider supporting CASA Kane County? CASA Volunteer Lynn C states,
"Supporting CASA Kane County ensures that the most vulnerable in Kane County have a voice. It ensures that there will be the one consistent person who will speak for them throughout their journey through the court system and throughout the time they are in care. Absolutely everything that is familiar to a child is turned upside down when they are removed from their home and placed in care. The CASA is the one consistent person whose only role is to show up, be there, advocate for their best interest, and very often is the one person who can connect the dots in the case when the judge, caseworker, foster home, and school can change several times throughout their case."
The impact is clear. The results are immeasurable, as a child's life is changed forever. Donors who want to be a part of making a difference in a child's life are invited to make a gift in honor of the 35th anniversary of CASA Kane County, but to also indefinitely honor the children who need the help of community members.
The best way to help a nonprofit gain sustainable funding, free from searching for new ways of funding on an annual basis, is to make a recurring gift. Please consider making a monthly $35 gift to CASA Kane County to provide a child in Kane County a trusted Advocate who will be their trusted person through their entire journey until a safe, permanent home is found.
In honor of the thousands of children we have served over 35 years, we encourage you to become a monthly donor with a recurring $35 gift or make a one-time gift of $35. A gift of $35 per month will provide sustainability in supporting every child that comes into foster care with the essentials they need, along with a trusted CASA Volunteer, until a safe permanent home is found. Your monthly gift allows us to consistently rely on funding so we can continue to Change every Child's Story for many years to come!
CASA Kane County is currently seeking VOLUNTEERS! To learn more and Change a Child's Story, please visit the organization's website at http://www.casakanecounty.org or call 630-232-4484.