BACK-TO-SCHOOL in Kane County
As the summer days come to an end and the scent of autumn fills the air, a familiar buzz and anticipation begins to build in households across the country. It's back-to-school season – a time of new beginnings, fresh notebooks, and the promise of knowledge and growth. This time of year can create feelings of excitement for some but also feelings of anxiety, fear and shame that cannot be ignored. Back-to-school time often serves as a poignant reminder of the pervasive issue of child abuse and neglect that continues to haunt our society.
Behind the smiles and brand-new backpacks, countless children return to school each year carrying the heavy burden of abuse and neglect. In 2022, CASA (Court Appointed Special Advocates) Kane County served an alarming 613 children due to abuse and neglect. This represented an 85% increase in the number of cases over the last three years. Sadly, there is no sign of this slowing down, child abuse and neglect cases have regularly seen increases in the beginning of the school year due to more eyes on children when returning to school. This heartbreaking statistic is a stark reminder that, for far too many children, the return to school offers a respite from the harsh realities they face at home. For more statistics on abuse and neglect cases in Kane County in 2022 read this blog: Focusing on the Kids in Need.
Role of Back-to-School Child Safety Awareness
Back-to-school season acts as a catalyst for raising awareness about children who have experienced abuse and neglect for several reasons:
Heightened Visibility:
Teachers, school staff, administrators and other mandated reporters become the frontline observers of children's lives outside the home. The change in routine often reveals telltale signs of abuse or neglect, such as unexplained bruises, poor hygiene, or a sudden drop in academic performance.
Safe Haven:
For many children, school is a sanctuary – a place where they can find stability, care, and nourishment, both physically and mentally. This contrast between the supportive school environment and their home life sheds light on the challenges they face.
Open Conversations:
Back-to-school season prompts discussions about child safety, well-being, and education. These conversations provide an opportunity to educate parents, caregivers, and communities about recognizing and addressing signs of abuse or neglect.
Empowered Students:
As children return to school, they become more aware of how they are being treated in comparison to other children and their rights and the standards of care they deserve. This awareness can empower them to speak up if they are facing maltreatment at home.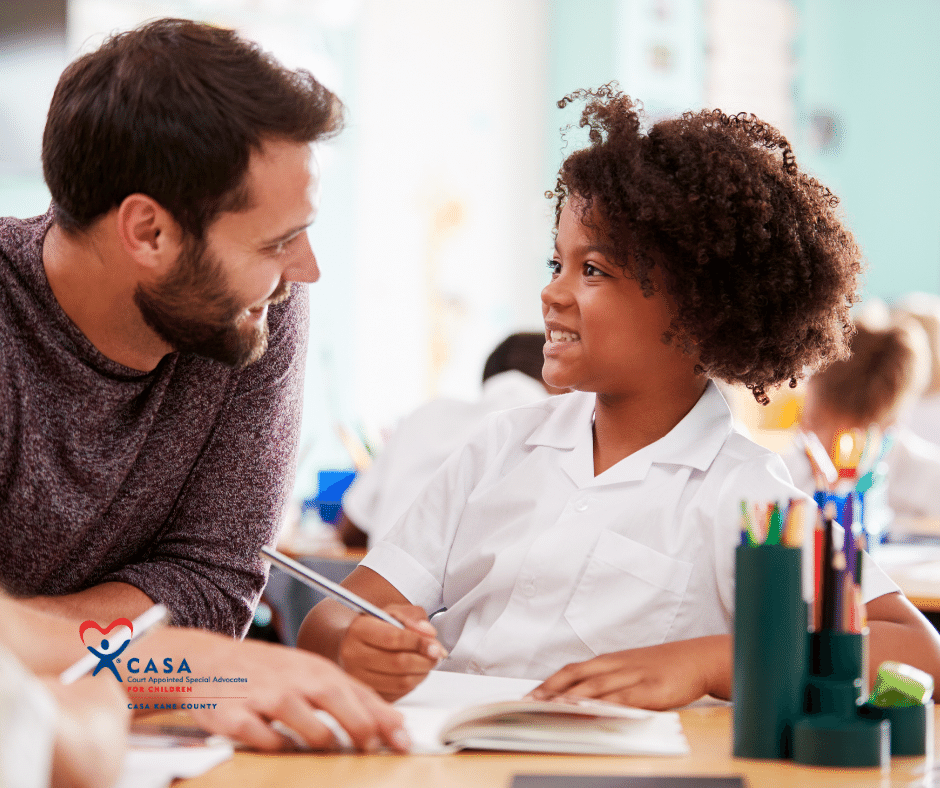 Abuse and Neglect Prevention and Intervention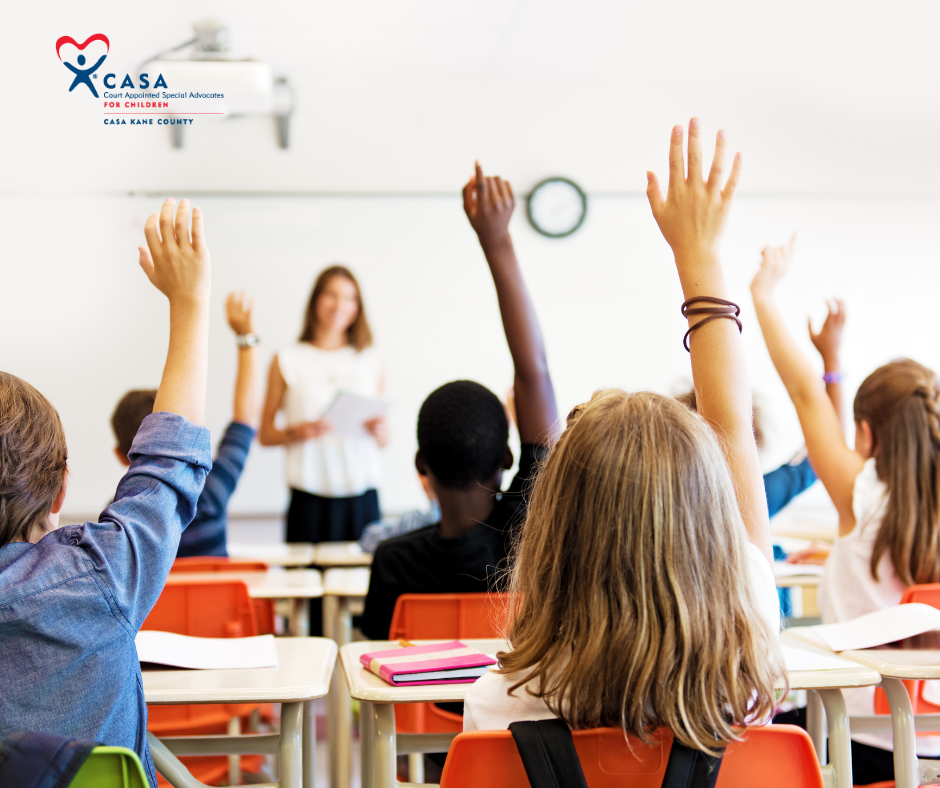 Back-to-school season not only brings awareness to children who have experienced abuse and neglect but also highlights the importance of prevention and intervention:
Educational Initiatives:
Schools often implement educational programs in the beginning of the year that teach children about their rights, personal boundaries, and the difference between safe and harmful touch. Equipping children with this knowledge can empower them to protect themselves and seek help.
Teacher Training:
Schools train their staff to recognize signs of abuse and neglect. All teachers and most staff are required to take mandated reporter training. This training equips educators to identify children who may be at risk and take appropriate steps to ensure their safety.
Community Engagement:
Back-to-school events provide an excellent opportunity for community organizations, law enforcement, and social services to collaborate with schools and raise awareness about available resources for families in need.
Mandatory Reporting:
Professionals who work closely with children, including teachers, are trained mandated reporters. This legal obligation ensures that suspicions of abuse or neglect are reported to the appropriate authorities, triggering timely intervention.
As we gear up for another back-to-school season, let us remember that this time of renewal and growth also shines a light on the urgent need to address child abuse and neglect. The classroom doors that swing open for eager students also serve as gateways to awareness, education, and support. It is our collective responsibility to use this opportunity to champion the cause of vulnerable children, ensuring that every child's return to school is a step towards a safer, brighter future. By fostering a society that prioritizes the well-being of its youngest members, we can work towards breaking the cycle of abuse and neglect and create a world where every child can truly thrive.
How you can help Children in Care
With children heading back to school many individuals will have more free time and the best way to help is to get involved and to volunteer. Take the first step to learning more about CASA Kane County and attend a general information meeting. The CASA/ GAL volunteer program assists children who have experienced abuse and neglect, and these dedicated CASA/GAL volunteers act as the voice for children in court. Having one adult as a constant throughout the process makes a huge difference in the children's lives.
Want More Information About Volunteering for CASA?
Take the first step and follow these steps online or  attend a General Information Meeting in Person:
Follow the Link to find General Information Meeting Dates and Register:
https://casakanecounty.org/volunteer/general-information-meetings/
CASA Kane County is nonprofit volunteer organization advocating for the best interest of children in abuse and neglect situations throughout Northern Illinois. CASA (Court Appointed Special Advocates/Guardian ad Litem) volunteers are specially trained to become the objective voice of a child for a judge.
CASA Kane County is currently seeking VOLUNTEERS! To learn more and Change a Child's Story, please visit the organization's website at www.casakanecounty.org or call 630-232-4484.