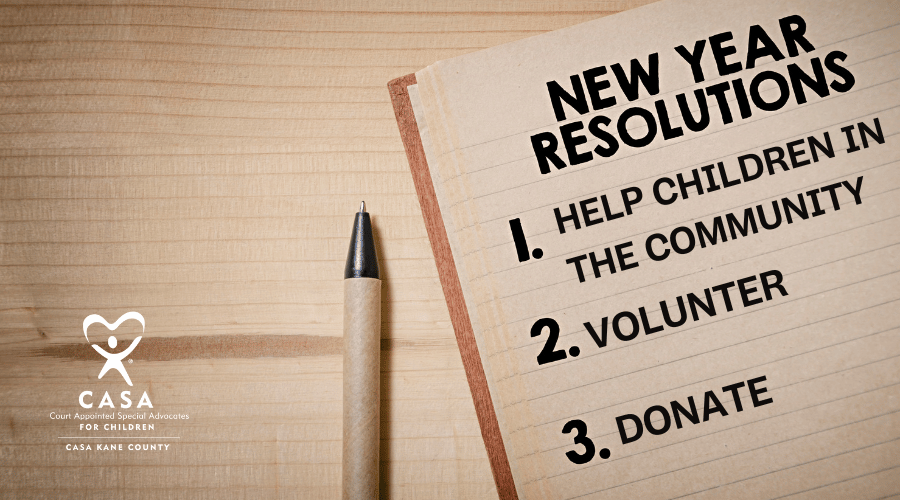 New Year's Resolutions Refresh
In the first few days of January each year, people around the world set new year's resolutions. The new year provides a feeling of a "fresh start" and is an excellent time to set goals for the following year, from things to change, goals to set or habits to break. A new year begins with a renewed sense of hope that we can make positive changes and we can do things differently.
The fact that we are even able to set new year's resolutions is a sign of how privileged we are. If we have the time to focus on making positive change in our lives implies, we most likely are not facing urgent conflicts and struggles. Considering that many children in our community are facing serious negative situations that many of us can't fathom, puts our needs in perspective.
Over 600 children in our community have had to cope with neglect and abuse this year alone. Questions these children have to ask themselves may include:
Will I be abused or neglected further by adults I trusted?

Where will I be living or sleeping?

Will I have to change schools and leave my friends?

Who can I trust?

And many other day-to-day anxieties and fears.
These worries are those of the children who have been neglected and abused by individuals who they trusted the most.
As we make new year's resolutions and goals we should consider those who are less fortunate and the most vulnerable in our community. Many people and children in our community are facing genuine struggles. A new year also gives us the chance to support the betterment of children in our community and to teach future generations and create a more charitable lifestyle.
Three ways you can support CASA Kane County and realistically add this into your new year's resolutions for 2023:
A fantastic way to start the New Year is by actively volunteering. Becoming an active volunteer and continuing to give your time is an amazing goal to set.
Here at CASA Kane County, we are actively requesting volunteers to step up! Being a CASA ( a Court Appointed Special Advocate Volunteer) and Guardian ad Litem (GAL) is a community volunteer who is recruited, trained, and supervised by a CASA Kane County Advocate Supervisor and appointed by a Judge to represent the best interests of abused and neglected children during a dependency case.  CASA/GAL volunteers spend an average of 5-15 hours a month advocating for a child and the average case is three years.  The volunteer gathers information from those who know the child best and acts as the "eyes and ears" for the Judge during the child's time in foster care.
Supporting and mentoring the youth who need it most is hugely impactful. We all have skills that we can teach and help the younger generation thrive. If you really want to help those in your community, donate your time and your skills to children. Becoming a CASA will help you build a relationship with a child in need of a positive adult figure in their life and this makes a enormous impact. Hearing what our over 200 volunteers have said, being a CASA/GAL  can make a significant difference in your life as well as the child in care.
Learn more about becoming a CASA/GAL Volunteer HERE.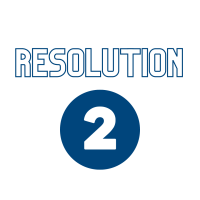 A great way to giveback is to help spread awareness. At CASA Kane County we are always looking for ways to spread awareness of our program. From inviting us to speak to your staff at a company lunch, to hosting a "Party for a Purpose" fundraising event we are constantly looking for outreach opportunities within Kane County to gain volunteers, donors, supporters, and partners. Finding CASA Kane County on social media and following, liking, commenting, and sharing our information is another great way to help connect and spread awareness.
Find our social platforms and quick links HERE.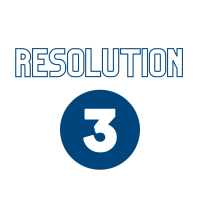 You can provide a tax-deductible donation that helps ensure a child in care is matched with a CASA Volunteer to continue our critical life changing work — to deliver a consistent and caring volunteer for a child throughout their entire case from home removal to permanent placement.
New ways to give this year and make a commitment to the children in the community includes a onetime donation, or you can opt into our monthly automated online giving programs.  These programs include "Be a Changemaker" and "Round Up to Give Back" which help CASA sustain our mission all year long. Please consider being a G.E.M., a donor who Gives Every Month!
For more information on ways to give to CASA follow this link to our website HERE.
This new year, take time to evaluate what fits best with your life. It is important to make a commitment you feel motivated by and will be able to follow through with. If you haven't exercised once in the past year, resolving to go to the gym every day may be unrealistic but not impossible. Similarly, donating $100 monthly might feel like too big of a commitment right away. Resolutions do not have to be all or nothing. There are ways to contribute at every level, becoming a CASA "Changemaker" you can donate as little as $10 a month which provides gas money for CASA volunteer visits to children in foster care. Or if you prefer a more hands off approach, you can donate the spare change from daily credit card purchases up to a certain dollar amount every month, this is the "Round Up to Give Back" program.
When working to achieve a new goal or create new habits such as donating and volunteering to charity it's important to focus on realistic goals you'll meet and feel good about. We don't have to choose between improving our own lives and improving the lives of others, because we can do both. This January as we resolve to get fitter, eat better, and be more productive, lets commit to helping others, supporting the children in our community and strengthening future generations by giving them a voice.
CASA Kane County is nonprofit volunteer organization advocating for the best interest of children in abuse and neglect situations throughout Northern Illinois. CASA (Court Appointed Special Advocates/Guardian ad Litem) volunteers are specially trained to become the objective voice of a child for a judge. 
To learn more and Change a Child's Story, please visit the organization's website at http://www.casakanecounty.org or call 630-232-4484.